Current Affairs for SSC CGL Exams – 01 July 2022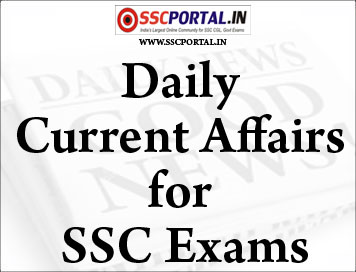 Presently you have decided to progress toward becoming SSC official and searching for the books and study materials to accomplish your objective. All things consider, you are on the correct place. Presently We are Sharing With You
Current Affairs for SSC CGL Exams - 01 July 2022.
This article which is based on
Current Affairs for SSC CGL Exams - 01 July 2022.
, a part of our most viewed notes on
www.sscpdfhub.com
, which we think our readers not supposed to miss. Readers may download the each of the notes as PDF free of cost just click on Download button. Check out latest study materials at our Website SSCPDFHUB on daily basis also you can enter your email to subscribe our website to get notification of new posts by E-mail.
Read This Also:
Read This Also:
Read This Also:

Current Affairs for SSC CGL Exams - 01 July 2022.
helps in improving your knowledge and automatically improves your marks in competitive examinations.
UPSC, IAS, IPS, IFS, PCS, UPPSC, SSC CGL, BANK, RAILWAYS, RRB NTPC, LIC AAO, Patwari, TET, BED, etc. Examinations are going to start after a few months. In these examinations, many questions are coming from different study materials provided at our website www.sscpdfhub.com. So, therefore,
Current Affairs for SSC CGL Exams - 01 July 2022.
is a important subject in all these examinations. We will provide you the PDF books and notes at our Website which include
Current Affairs for SSC CGL Exams - 01 July 2022.
. Which is helpful for all those aspirants who preparing for all these examinations at various level. Previous years questions are placed in Syllogism Questions, which has been put together in most examinations; you can download these PDF Notes simply by clicking on the Download Button at the bottom.
This post is dedicated to all the needy aspirants who want to download our SSCPDF materials, which is based on the latest exam pattern like SSC CGL, BANK, RAILWAYS, RRB NTPC, LIC AAO, etc.
Current Affairs for SSC CGL Exams - 01 July 2022.
in English helps in improving your knowledge and automatically improves your marks in competitive examinations.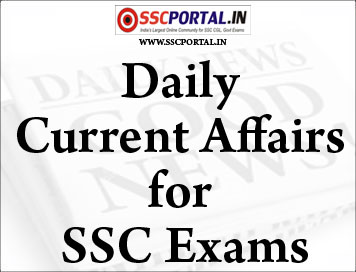 Current Affairs for SSC CGL Exams – 01 July 2022
::NATIONAL::
'There is reason to be afraid': Nobel laureate Amartya Sen on India's situation
Expressing concern over the current state of affairs in India, Nobel laureate AmartyaSen, who was in the city, said people should work towards maintaining unity.
He also said that divisions should not be made on religious lines.
"I think if someone asks me if I'm scared of something, I would say 'yes'. There is a reason to be afraid now. The current situation in the country has become a cause for fear," the celebrated economist said at the inauguration of Amartya Research Centre in Salt Lake area.
"I want the country to be united. I don't want division in a country that was historically liberal. We have to work together," he said.
Asserting that India cannot belong only to the Hindus or to the Muslims, the octogenarian stressed on the need to stay united in line with the country's traditions.
"India cannot be (a country) of Hindus only. Again, Muslims alone cannot make India. Everyone has to work together," Sen added.
::INTERNATIONAL::
Two Indo-Canadian academics honoured with Order of Canada
Two Indo-Canadian academics, working on research to advance the betterment of mankind, have been honoured with one of the country's most prestigious awards, the Order of Canada.
Their names were in the list published by the office of the governor-general of Canada Mary Simon. Both have been invested (as the bestowal of the awards is described) into the Order as a Member.
They are professors Ajay Agrawal and ParminderRaina. In a release from her office, Simon said that those being appointed "come from a variety of sectors, have achieved national and international success, and have shown ingenuity, innovation and generosity".
The Order of Canada was created in 1967 by Queen Elizabeth II, Canada's Head of State, to honour people "whose service shapes our society, whose innovations ignite our imaginations, and whose compassion unites our communities".
The citation for Agrawal notes he was selected for "his visionary leadership as an educator and entrepreneur, and for his mentorship of students and aspiring business owners".
Professor of strategic management at the University of Toronto's Rotman School of Management, Agrawal is also the founder of the Creative Destruction Lab, which as emerged as a leading incubator for innovators, focusing on cutting edge areas including artificial intelligence and space technology.
In a letter to the CDL community in late June, Agrawal wrote, "We are rapidly approaching the kick-off to our eleventh year of operations. Our mission today is exactly the same as when we launched CDL in the fall of 2012: to enhance the commercialisation of science for the betterment of humankind."
::ECONOMY::
India's power consumption grows 17.2% to 134.13 billion units in June
Power consumption in the country grew by 17.2 per cent year-on-year to 134.13 billion units (BU) in June, amid severe heat and spurt in economic activities.
Power consumption in June last year was recorded at 114.48 BU, which was higher than 105.08 BU in the same month of 2020, according to power ministry data.
Moreover, peak power demand met, which is the highest supply in a day, during June this year remained at an all-time high of 209.80 GW (on June 8).
The peak power supply stood at 191.24 GW in June 2021, and 164.98 GW in June 2020.
The power consumption and demand were affected in June 2020, due to the imposition of lockdown restrictions for curbing the spread of the coronavirus.
The power consumption in June 2019 (pre-pandemic period) was at 117.98 billion units.
The third wave of the pandemic hit the country in January this year, which forced many states to impose local restrictions such as night and weekend curfews. They had also taken measures like a ban on dining in bars and restaurants. These restrictions were eased gradually.
According to experts power demand and consumption is likely to grow at higher rates in the coming months.
::Science and tech::
Isro's PSLV-C53 places three satellites in orbit
The Indian Space Research Organisation (Isro) successfully launched Polar Satellite Launch Vehicle-C53, which placed three satellites in orbit from the second launchpad at SatishDhawan Space Centre in Sriharikota.
This was the second dedicated commercial mission of NewSpace India Limited (NSIL), the commercial arm of Isro. It had on June 23 launched GSAT-24 in its first "demand-driven" communication satellite mission post space sector reforms, leasing the entire capacity on board to Direct-to-Home (DTH) service provider Tata Play.
In a statement issued on Thursday, Isro said that the PSLV-C53 was "successfully launched at 6.02pm."
The four-stage, 44.4m tall PSLV-C53 rocket that blasted off from the second launch pad of SatishDhawan Space Centre, placed the three Singaporean satellites – DS-EO, NeuSAR and SCOOB-1 – in an intended orbit of 570km.
"It is designed to orbit the DS-EO satellite along with two other co-passenger satellites from Singapore. This is the 55th mission of the PSLV and the 15th mission using the PSLV-core alone variant. It is the 16th PSLV launch from the second launch pad. The mission proposes to demonstrate the utilisation of the spent upper stage of the launch vehicle as a stabilised platform for scientific payloads subsequent to the separation of the satellites," read the Isro statement.
Scientists said that after around 18 minutes of the lift-off, the rocket injected the three Singapore satellites into their respective orbits.
Isro chairperson S Somnath also confirmed the launch, and congratulated NSIL for achieving another milestone.
 ::Sports::
Rafael Nadal makes shocking retirement revelation after Wimbledon 2nd round win
Battling through his chronic foot injury – the Mueller Weiss syndrome, to be more precise – Rafael Nadal bagged to astonishing title wins in Australian Open and French Open. 
Her came back from the pain to win his first major at Melbourne Park since 2009 and battled through it to extend his record to an unthinkable 14th title at the Roland Garros. 
Nadal however went through a pulse radiofrequency treatment before he made his return to Wimbledon this year, and has already reached the third round of the tournament. But following his win at the Centre Court, Nadal made a massive revelation about his retirement.
Following the win in Paris, Nadal travelled to Barcelona for the treatment. He then spent his time in Mallorca, recovering from the treatment before he practised on grass to gear up for his first Wimbledon appearance in three years.
Download Monthly General Awareness PDF
Download SSC EXAMS EBOOK PDF
PRINTED Study Notes for SSC CGL Exam
Click Here for Daily Current Affairs Archive
Please let us know,
through your comments
, which PDF Notes you want. We will try our level best to provide you that study material for your preparation not for commercial use. If You want to share Your Study Material with Other Aspirants Please send Us at
sscpdfhub@gmail.com
Please share this post with the needy aspirants.
All SSCPDF Notes are available on this website for Educational purpose only. Not for commercial use.
Disclaimer
sscpdfhub.com does not own these SSCPDF books, neither created nor scanned. We only provide you the links that are already available on Internet. If anyhow, it violates the law or has anyone issue with that. Then please contact us at sscpdfhub@gmail.com For removal of links.
Contact Us in case of Copyright for Immediate Removal