Current Affairs for SSC CGL Exams – 11 June 2022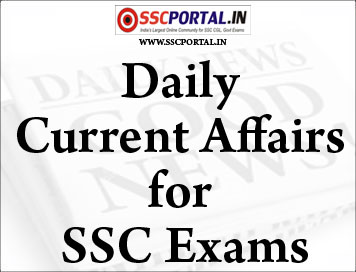 Presently you have decided to progress toward becoming SSC official and searching for the books and study materials to accomplish your objective. All things consider, you are on the correct place. Presently We are Sharing With You
Current Affairs for SSC CGL Exams - 11 June 2022.
This article which is based on
Current Affairs for SSC CGL Exams - 11 June 2022.
, a part of our most viewed notes on
www.sscpdfhub.com
, which we think our readers not supposed to miss. Readers may download the each of the notes as PDF free of cost just click on Download button. Check out latest study materials at our Website SSCPDFHUB on daily basis also you can enter your email to subscribe our website to get notification of new posts by E-mail.
Read This Also:
Read This Also:
Read This Also:

Current Affairs for SSC CGL Exams - 11 June 2022.
helps in improving your knowledge and automatically improves your marks in competitive examinations.
UPSC, IAS, IPS, IFS, PCS, UPPSC, SSC CGL, BANK, RAILWAYS, RRB NTPC, LIC AAO, Patwari, TET, BED, etc. Examinations are going to start after a few months. In these examinations, many questions are coming from different study materials provided at our website www.sscpdfhub.com. So, therefore,
Current Affairs for SSC CGL Exams - 11 June 2022.
is a important subject in all these examinations. We will provide you the PDF books and notes at our Website which include
Current Affairs for SSC CGL Exams - 11 June 2022.
. Which is helpful for all those aspirants who preparing for all these examinations at various level. Previous years questions are placed in Syllogism Questions, which has been put together in most examinations; you can download these PDF Notes simply by clicking on the Download Button at the bottom.
This post is dedicated to all the needy aspirants who want to download our SSCPDF materials, which is based on the latest exam pattern like SSC CGL, BANK, RAILWAYS, RRB NTPC, LIC AAO, etc.
Current Affairs for SSC CGL Exams - 11 June 2022.
in English helps in improving your knowledge and automatically improves your marks in competitive examinations.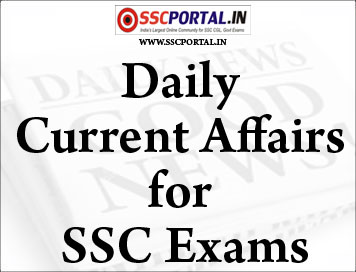 Current Affairs for SSC CGL Exams – 11 June 2022
::NATIONAL::
HC seeks Karnataka govt's reply on 'permanent licences' to mosque loudspeakers
The Karnataka high court sought the state government's response on allegations that permanent licences were being issued by police for use of loudspeakers at mosques in violation of law.
A bench of chief justice Ritu Raj Awasthi and justice Ashok S Kinagi was hearing a petition alleging that permits were issued by police violating the Noise Pollution (Regulation and Control) Rules, 2000.
the bench asked the government to clarify the provisions under which such permanent licences were issued and apprise it regarding action being taken in compliance with the Noise Pollution (Regulation and Control) Rules, 2000.
"You show under what provisions the licence for running loudspeakers can be granted and which authority is authorised. Second, what exercise you have done to ascertain that no illegal loudspeakers are there," the bench said, reported Live Law.
As the petitioner had also sought a direction from the bench asking the Karnataka State Pollution Control Board to file an affidavit stating that the loudspeakers were not being used in violation of the 2000 Rules, the bench asked the board to file an affidavit on the issue.
The city police have granted permission to 121 applicants to use loudspeakers, while the rest of the applications are under process. Bengaluru Police Commissioner CH Pratap Reddy had told reporters that the city police received a total of 959 applications, out of which permission has been granted for 121 to use loudspeakers, as per the Supreme Court guidelines and prescribed limits.
The remaining applications are being processed by a committee comprising the jurisdictional ACPs and officials from the Bruhat Bengaluru MahanagaraPalike (BBMP) and the Karnataka State Pollution Control Board, he added.
Karnataka, on May 10, banned the use of loudspeakers between 10 pm and 6 am amid a raging debate over loudspeakers. A notification issued by the government said a loudspeaker or a public address system shall not be used, except after obtaining written permission from the designated authorities.
::INTERNATIONAL::
US, China defenceministers clash over Taiwan in Singapore talks
Top defence officials of China and the US sparred over Taiwan at their first face-to-face meeting with Beijing threatening to "crush" any "independence plot" in the self-ruled democracy – which it claims as its own – and Washington urging China not carry out "destabilising actions" on the island.
Chinese defence minister Wei Fenghe and US defence secretary Lloyd Austin met for about an hour on the sidelines of the Shangri La Dialogue in Singapore, a major three-day defence forum, which opened.
The in-person meeting was under sharp focus because the two ministers had only spoken once on the phone in late April.
They were meeting against the backdrop of rising tension between the two largest economies over a range of issues including Taiwan, territorial disputes in the South China Sea, human rights issues in Xinjiang and Tibet, as well as the erosion of rights in Hong Kong.
Beijing has also blamed Washington and Nato for the ongoing Russian invasion of Ukraine and criticised western countries for selling arms to Kyiv.
The Chinese minister strongly criticised the US for its latest sale of arms to Taiwan, saying it seriously undermined China's sovereignty and security interests.
"China firmly opposes and strongly condemns it," Wei said, according to Senior Colonel Wu Qian, a spokesperson of China's ministry of national defence.
"The Chinese government and military will resolutely crush any attempt at 'Taiwan independence' and resolutely safeguard the reunification of the motherland," Wei said.
"If anyone dares to separate Taiwan from China, the Chinese military will not hesitate to fight, and will resolutely crush any 'Taiwan independence' attempts at all cost, and firmly safeguard national sovereignty and territorial integrity," Wei said, according to Wu's statement.
::ECONOMY::
ISMA seeks 1 mt of additional sugar exports in 2021-22 season
The Indian Sugar Mills Association (ISMA) has urged the government to allow mills to export an additional 1 million tonnes of sugar, beyond the allocated 10 million tonnes, as production has increased to 36 million tonnes from 35 million tonnes last season.
ISMA President AdityaJhunjhunwala wrote in a letter that additional export should be permitted also because even in the allowed exports for the 2021-22 season (October-September), around 0.7 million tonnes would be sugar produced in the previous season.
The millers also urged that only sugar mills should be given release orders against exporters and traders in the new additional quota so that mills could fulfil their commitment in the current and next seasons.
"The mills that have already manufactured raw sugar will be left with little option as they now cannot convert it into whites, given that their crushing operations have stopped. The mills can neither process nor sell it in the market," the letter said.
::Science and tech::
China releases world's 'most detailed' map of Moon
China has released a new comprehensive geologic map of the moon, the "most detailed" to date, which is expected to make a vital contribution to scientific research, exploration and landing site selection on the Earth's only natural satellite.
Chinese scientists from multiple research institutes and universities have created the high resolution topographic map based on data from China's lunar exploration Chang'e project and other data and research findings from international organisations, the state-run China Global Television Network (CGTN) reported on Wednesday.
The new comprehensive geologic map of the moon is to a scale of 1:2,500,000, the "most detailed to date", the report said.
The map includes 12,341 impact craters, 81 impact basins, 17 rock types and 14 types of structures, providing abundant information about geology of the moon and its evolution. It is expected to make a great contribution to scientific research, exploration and landing site selection on the moon.
The Institute of Geochemistry of the Chinese Academy of Sciences has led the project, along with other organisations such as Chinese Academy of Geological Science, China University of Geosciences and Shandong University.
::Sports::
Khelo India: Cyclist Angmo rides on hard work to win Ladakh's first medal
LeakzesAngmo was amazed to see the swanky bikes of other cyclists before the start of the 20km Individual Road Time Trial event at the Khelo India Youth Games (KIYG) here. Hers was a simple road cycle. Nevertheless, the 19-year-old was not discouraged. Before the race, she borrowed a set of wheels from another cyclist to enhance her machine. She went into the race with a single-minded pursuit of a medal, dreaming to own a top-notch machine in the future.
Riding on sheer talent and fighting spirit, Angmo won a silver — the first medal for Ladakh in this edition of Khelo India. The lone woman cyclist in the contingent, Angmo finished behind Borji with a timing of 33:52.52s.
"If I had a well-equipped modern cycle, I could have won the gold. Maybe someday, soon I am going to have one. You need the best cycles to compete in top tournaments," said Angmo, who had won two medals — silver and bronze – at the Guwahati edition of KIYG.
Download Monthly General Awareness PDF
Download SSC EXAMS EBOOK PDF
PRINTED Study Notes for SSC CGL Exam
Click Here for Daily Current Affairs Archive
Please let us know,
through your comments
, which PDF Notes you want. We will try our level best to provide you that study material for your preparation not for commercial use. If You want to share Your Study Material with Other Aspirants Please send Us at
sscpdfhub@gmail.com
Please share this post with the needy aspirants.
All SSCPDF Notes are available on this website for Educational purpose only. Not for commercial use.
Disclaimer
sscpdfhub.com does not own these SSCPDF books, neither created nor scanned. We only provide you the links that are already available on Internet. If anyhow, it violates the law or has anyone issue with that. Then please contact us at sscpdfhub@gmail.com For removal of links.
Contact Us in case of Copyright for Immediate Removal