Current Affairs for SSC CGL Exams – 15 July 2022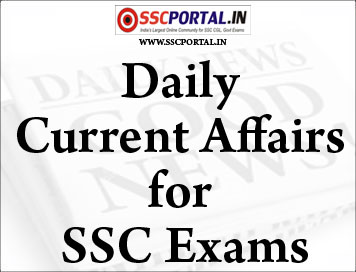 Presently you have decided to progress toward becoming SSC official and searching for the books and study materials to accomplish your objective. All things consider, you are on the correct place. Presently We are Sharing With You
Current Affairs for SSC CGL Exams - 15 July 2022.
This article which is based on
Current Affairs for SSC CGL Exams - 15 July 2022.
, a part of our most viewed notes on
www.sscpdfhub.com
, which we think our readers not supposed to miss. Readers may download the each of the notes as PDF free of cost just click on Download button. Check out latest study materials at our Website SSCPDFHUB on daily basis also you can enter your email to subscribe our website to get notification of new posts by E-mail.
Read This Also:
Read This Also:
Read This Also:

Current Affairs for SSC CGL Exams - 15 July 2022.
helps in improving your knowledge and automatically improves your marks in competitive examinations.
UPSC, IAS, IPS, IFS, PCS, UPPSC, SSC CGL, BANK, RAILWAYS, RRB NTPC, LIC AAO, Patwari, TET, BED, etc. Examinations are going to start after a few months. In these examinations, many questions are coming from different study materials provided at our website www.sscpdfhub.com. So, therefore,
Current Affairs for SSC CGL Exams - 15 July 2022.
is a important subject in all these examinations. We will provide you the PDF books and notes at our Website which include
Current Affairs for SSC CGL Exams - 15 July 2022.
. Which is helpful for all those aspirants who preparing for all these examinations at various level. Previous years questions are placed in Syllogism Questions, which has been put together in most examinations; you can download these PDF Notes simply by clicking on the Download Button at the bottom.
This post is dedicated to all the needy aspirants who want to download our SSCPDF materials, which is based on the latest exam pattern like SSC CGL, BANK, RAILWAYS, RRB NTPC, LIC AAO, etc.
Current Affairs for SSC CGL Exams - 15 July 2022.
in English helps in improving your knowledge and automatically improves your marks in competitive examinations.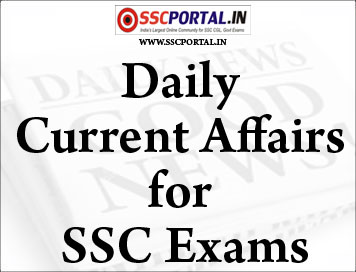 Current Affairs for SSC CGL Exams – 15 July 2022
::NATIONAL::
Lok Sabha Speaker Birla says no words banned amid row before monsoon session
Lok Sabha speaker Om Birla sought to nix a swirling controversy over a list of "unparliamentary words" in Parliament, saying there was no blanket ban on any word in the House and the context of usage would determine whether a particular word would be expunged from the records.
The controversy broke out over a document titled "Unparliamentary Expressions" issued by the LokSabha secretariat. It was a compilation of "references to words and expressions" expunged in RajyaSabha, LokSabha and state legislatures last year, and also words and expressions disallowed in some Commonwealth parliaments before that. The list has been issued regularly for decades.
But a number of Opposition parties, such as the Congress, Trinamool Congress and Shiv Sena, compared the list to a gag order and alleged that it only contained words that opponents used to describe the central government.
Birla rejected the charges of political bias.
"No word or phrase has been banned in Parliament. Members of Parliament have full freedom to express themselves in the floor of the House. The process of identifying unparliamentary words, based on words expunged in Parliament or assemblies, had started since 1954," he said.
The last such list was published in 2019. The 2022 edition contained words such as chamchagiri (expunged in the Karnataka assembly), snoopgate (LokSabha), cockroaches (Australia), corrupt (LokSabha, Australia) and provided the context in which they were deemed unparliamentary.
Shortly after the list became public, former Congress chief Rahul Gandhi termed the compilation as the "New Dictionary for New India". Tweeting the word "unparliamentary", Gandhi said, "Words used in discussion and debates which correctly describe the PM's handling of the government, now banned from being spoken…Example of an unparliamentary sentence: jumlajeevitanashah shed crocodile tears when his lies and incompetence were exposed," he said.
::INTERNATIONAL::
Saudi opens airspace to 'all carriers' in gesture to Israel
Saudi Arabia announced Friday it was lifting restrictions on "all carriers" using its airspace, an apparent gesture of openness towards Israel ahead of US President Joe Biden's arrival.
It was the latest conciliatory move by Riyadh concerning the Jewish state, which it has refused to recognise despite intensive efforts by the Israelis to establish ties with Arab countries.
The Saudi civil aviation authority "announces the decision to open the Kingdom's airspace for all air carriers that meet the requirements of the authority for overflying", it said in a statement on Twitter.
The decision was made "to complement the Kingdom's efforts aimed at consolidating the Kingdom's position as a global hub connecting three continents".
Prior to Biden's arrival in Israel Wednesday, Washington had hinted that more Arab nations could take steps to pursue relations with Israel, spurring speculation about whether Riyadh would alter its long-held position of not establishing official bilateral ties until the conflict with the Palestinians is resolved.
The kingdom did not show any opposition when its regional ally, the United Arab Emirates, established diplomatic ties with Israel in 2020, followed by Bahrain and Morocco under the US-brokered Abraham Accords.
Yet analysts have stressed that any immediate gains are likely to be incremental and that Riyadh will probably not agree to formal ties — not during Biden's visit or while King Salman, 86, still reigns.
Biden will travel to the Saudi city of Jeddah on the Red Sea coast Friday afternoon despite a previous vow to treat the kingdom as a "pariah" over the 2018 murder and dismemberment of Saudi journalist Jamal Khashoggi.
He is to travel directly from the Jewish state to Saudi Arabia — becoming the first US president to fly from there to an Arab nation that does not recognise it.
::ECONOMY::
'Right to Repair': Soon, consumers & third-party vendors may fix products
The government will make it mandatory for car, cell phone and other consumer goods companies to share product details so that consumers can make repair themselves or employ third parties.
The Department of Consumer Affairs, in a statement on Thursday, said it has set up a committee chaired by NidhiKhare, an additional secretary, to develop a framework on 'Right to Repair'. The committee first met on Wednesday to identify sectors for the right.
The sectors identified include farming equipment, mobile phones/ tablets, consumer durables, and automobiles/automobile equipment. According to the 'Right to Repair' concept, customers must own a product completely after purchase. "…consumers should be able to repair and modify the product with ease and at reasonable cost, without being captive to the whims of manufacturers for repairs", according to the statement.
The rationale behind the 'Right to Repair' is that when customers buy a product, it is inherent that they must own it completely "for which the consumers should be able to repair and modify the product with ease and at reasonable cost, without being captive to the whims of manufacturers for repairs", according to the statement.
However, manufacturers usually retain proprietary control over spare parts, including their design, and the government feels that this kind of monopoly on repair processes infringes the customer's "right to choose".
"Manufacturers are encouraging a culture of 'planned obsolescence'. This is a system whereby the design of any gadget is such that it lasts a particular time only and after that particular period it has to be mandatorily replaced. When contracts fail to cede full control to the buyer-the legal right of owners are damaged," the committee in its first meeting said.
::Science and tech::
China launches global naming program for its latest solar observatory
The Chinese Academy of Sciences (CAS) has initiated a global name collection for the country's newest solar observatory, which will be launched into a sun-synchronous orbit in October. 
The 888-kilogram observatory has a half-tonne precursor, "Xihe," a Chinese H-alpha Solar Explorer (CHASE), named after the sun goddess in ancient Chinese mythology and launched last October to study the violent and sudden physical processes behind solar flares.
The newest Chinese solar observation satellite, the Advanced Space-Based Solar Observatory (ASO-S), is to help solar physicists study the relationships between the solar magnetic field, solar flares and coronal mass ejections (CMEs).
For the first time ever, ASO-S has three payloads on a single platform: the Full-disk vector MagnetoGraph (FMG), the Lyman-α Solar Telescope (LST) and the Hard X-ray Imager (HXI).
It will circle the Earth once every 90 minutes in a sun-synchronous orbit at an altitude of 720 km. Meanwhile, "Xihe" is in a low Earth orbit at an altitude of about 517 km.
ASO-S has a design life of more than four years, one year longer than "Xihe," and will make follow-up observations for the latter for the upcoming solar maximum in 2025. 
Together with other such observatories, it will help provide a fuller picture of solar activity and dynamics for studies on the sun and benefit all human beings.
China usually names its space probes and programs from ancient Chinese mythology or classical literature.
 ::Sports::
Abhishek Verma and Jyothi Surekha Vennam win mixed team bronze in World Games 2022
Asian Games gold medalist AbhishekVerma and JyothiSurekhaVennam won bronze in the compound mixed team archery event at the World Games 2022 in Birmingham, Alabama, USA. In the bronze medal match, the Indian archery duo beat Andrea Becerra and Miguel Becerra of Mexico 157-156.
At the end of the first set, AbhishekVerma and JyothiSurekhaVennam led 40-39. However, Andrea Becerra, a bronze medalist at the World Championships, and Miguel Becerra staged a comeback to tie the match 78-78 in the second set. The Indian team stormed ahead again in the third set and hit four tens in the final set to secure a close victory.
Earlier, AbhishekVerma and JyothiSurekhaVennam defeated New Zealand 156-155 in the round of 8 before losing 159-157 to Colombia's Daniel Munoz and women's world No. 1 Sara Lopez. Last month, AbhishekVerma and JyothiSurekhaVennam won gold in the Archery World Cup in Paris.
This is India's first World Games medal in archery and its fifth overall since the event's start in 1981. India has previously won medals in snooker, powerlifting, and badminton. Individually, AbhishekVerma's campaign was cut short due to a lack of medals.
Download Monthly General Awareness PDF
Download SSC EXAMS EBOOK PDF
PRINTED Study Notes for SSC CGL Exam
Click Here for Daily Current Affairs Archive
Please let us know,
through your comments
, which PDF Notes you want. We will try our level best to provide you that study material for your preparation not for commercial use. If You want to share Your Study Material with Other Aspirants Please send Us at
sscpdfhub@gmail.com
Please share this post with the needy aspirants.
All SSCPDF Notes are available on this website for Educational purpose only. Not for commercial use.
Disclaimer
sscpdfhub.com does not own these SSCPDF books, neither created nor scanned. We only provide you the links that are already available on Internet. If anyhow, it violates the law or has anyone issue with that. Then please contact us at sscpdfhub@gmail.com For removal of links.
Contact Us in case of Copyright for Immediate Removal