Current Affairs for SSC CGL Exams – 15 June 2022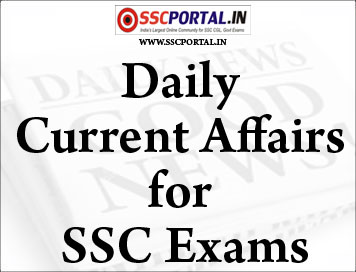 Presently you have decided to progress toward becoming SSC official and searching for the books and study materials to accomplish your objective. All things consider, you are on the correct place. Presently We are Sharing With You
Current Affairs for SSC CGL Exams - 15 June 2022.
This article which is based on
Current Affairs for SSC CGL Exams - 15 June 2022.
, a part of our most viewed notes on
www.sscpdfhub.com
, which we think our readers not supposed to miss. Readers may download the each of the notes as PDF free of cost just click on Download button. Check out latest study materials at our Website SSCPDFHUB on daily basis also you can enter your email to subscribe our website to get notification of new posts by E-mail.
Read This Also:
Read This Also:
Read This Also:

Current Affairs for SSC CGL Exams - 15 June 2022.
helps in improving your knowledge and automatically improves your marks in competitive examinations.
UPSC, IAS, IPS, IFS, PCS, UPPSC, SSC CGL, BANK, RAILWAYS, RRB NTPC, LIC AAO, Patwari, TET, BED, etc. Examinations are going to start after a few months. In these examinations, many questions are coming from different study materials provided at our website www.sscpdfhub.com. So, therefore,
Current Affairs for SSC CGL Exams - 15 June 2022.
is a important subject in all these examinations. We will provide you the PDF books and notes at our Website which include
Current Affairs for SSC CGL Exams - 15 June 2022.
. Which is helpful for all those aspirants who preparing for all these examinations at various level. Previous years questions are placed in Syllogism Questions, which has been put together in most examinations; you can download these PDF Notes simply by clicking on the Download Button at the bottom.
This post is dedicated to all the needy aspirants who want to download our SSCPDF materials, which is based on the latest exam pattern like SSC CGL, BANK, RAILWAYS, RRB NTPC, LIC AAO, etc.
Current Affairs for SSC CGL Exams - 15 June 2022.
in English helps in improving your knowledge and automatically improves your marks in competitive examinations.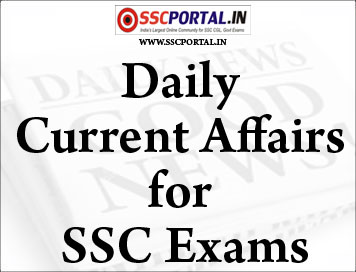 Current Affairs for SSC CGL Exams – 15 June 2022
::NATIONAL::
MHA to give priority to 'Agniveers' for jobs in CAPFs, Assam Rifles: Amit Shah
A day after Union defence minister Rajnath Singh and the three service chiefs announced the launch of the 'Agnipath' military scheme, home minister Amit Shah on Wednesday said that 'Agniveers' who complete their four years' service in the armed forces under the programme will be given priority for jobs in paramilitary forces and Assam Rifles.
Taking to twitter, Shah said, "AgnipathYojana is a visionary and welcome decision of Prime Minister NarendraModi for the bright future of the youth. In this context, today, the ministry of home affairs (MHA) has decided to give priority to Agniveers who complete 4 years under this scheme for recruitment in CAPFs (central armed police forces) and Assam Rifles."
Shah said the move will help youngsters, trained under 'Agnipath', to contribute more to the service and security of the nation.
"Detailed planning has already begun on this decision," the home minister added.
The 'Agnipath' scheme was announced on Tuesday to recruit soldiers, including women, for only four years, with a provision to retain 25% of them in the regular cadre for 15 more years after another round of screening. It has been launched with a purpose to enhance operational preparedness of the armed forces, and create a skilled and dynamic work force for employment in other sectors. The recruits will be called 'Agniveers' and will also wear a distinct insignia as part of their uniform.
"Vacancies in CAPFs and Assam Rifles arise due to retirements, resignations, deaths, new raisings, creation of new posts, cadre reviews, etc., and a majority of these vacancies are in the grade of constables," a senior officer, requesting anonymity, said.
"Efforts are regularly made to fill vacancies by various methods such as direct recruitment, promotion, deputation as per the provisions of the respective recruitment rules. Requisite measures are being taken to fill up the vacancies through various agencies – Union Public Service Commission (UPSC) and Staff Selection Commission (SSC) – as well as by holding recruitment rallies, conducting departmental examinations and holding meetings of departmental promotion committees (DPCs)," he said.
::INTERNATIONAL::
Tampon shortage latest sign of supply chain woes in US stores
Tampons are the latest product disappearing from store shelves in the United States, another illustration of supply chain problems that are complicating daily life, following the troubling shortage of baby formula.
Drugstore chains CVS and Walgreens confirmed in messages to AFP that some brands of tampons are temporarily unavailable in some areas.
Procter & Gamble, which makes the ubiquitous Tampax line among other products, said customers might not be able to find their usual brand in American stores.
"We understand it is frustrating for consumers when they can't find what they need. We can assure you this is a temporary situation in the US, and the Tampax team is producing tampons 24/7 to meet the increased demand for our products," they said in a statement.
A spokesperson for Edgewell, maker of Playtex and o.b. tampons and Carefree and Stayfree liners and pads, acknowledged inventory issues due to "extensive workforce shortages" caused by two Covid-19 outbreaks at a US plant in late 2021 and a Canadian supplier early this year.
Kimberly-Clark, which makes a variety of consumer products including Kotex tampons, told AFP it has not experienced inventory shortages.
Walgreens meanwhile said it was working with suppliers to "ensure we have supply available" in all its stores.
And CVS said that "if a local store is temporarily out of specific products, we work to replenish those items as quickly as possible."
The situation has been going on for months, but has received increasing media attention in recent days.
::ECONOMY::
SBI and IDBI Bank join trend, raise their interest rates on deposits
The country's largest lender, State Bank of India (SBI), has hiked interest rates on retail term deposits by 15-20 basis points (bps) on some tenors, with effect from June 14. Simultaneously, it has also raised interest rates on bulk term deposits by 50-75 bps.
Private sector lender IDBI Bank also hiked interest rate on retail term deposit of less than Rs 2 crore by 10 – 25 bps depending upon the tenor, with effect from June 15.
The hike in deposit rates follows the rate action by the monetary policy committee (MPC) in the June meeting. This time, the benchmark policy rate was increased by another 50 bps to 4.9 per cent.
According to the lender's website, interest rates on retail term deposits (below Rs 2 crore) of 211 days to less than one-year tenor have been increased by 20 bps to 4.6 per cent. It was 4.4 per cent earlier.
Similarly, interest rates on retail term deposits of one year to less than two-year tenor have been hiked by 20 bps to 5.3 per cent. And, for two years to less than three years, it has been hiked by 15 bps to 5.35 per cent.
For bulk deposits (Rs 2 crore and above), the lender has hiked interest rates in the 7 days to 45-day tenor and 46 days to 179 days' tenor by 50 bps to 3.5 per cent and 4 per cent, respectively.
::Science and tech::
'Really, really dramatic': Satellite spots methane burst from Russia coal mine
A private company that uses satellites to spot sources of methane emissions around the globe said Wednesday that it detected one of the largest artificial releases of the potent greenhouse gas ever seen, coming from a coal mine in Russia earlier this year.
Montreal-based GHGSat said one of its satellites, known as 'Hugo,' observed 13 methane plumes at the Raspadskaya mine in Siberia on Jan. 14. The incident likely resulted in about 90 metric tons of methane being belched into the atmosphere in the space of an hour, the company calculated.
"This was a really, really dramatic emission," Brody Wight, GHGSat's director of energy, landfills and mines told The Associated Press.
GHGSat said the plumes detected at Raspadskaya may have been released intentionally, as a safety measure, since the gas can seep out of mines and ignite with potentially deadly outcomes. Two methane explosions and a fire killed 91 people at this mine in 2010, one of the worst such disasters in post-Soviet times.
Companies can prevent the uncontrolled release of methane through best practices. Captured gas can be burned as fuel, lessening its global-warming impact.
GHGSat said it measured further plumes over the mine during subsequent flyovers the following weeks, though these didn't reach the same "ultra emission" scale seen on Jan. 14.
::Sports::
Neeraj Chopra's national record-breaking better than Olympic gold throw
With a capacity crowd cheering and clapping, Olympic champion Neeraj Chopra ran in with his locks of hair flowing in the breeze. The javelin appeared light in his strong arms. The momentum that he gathered with his short yet smooth run up was perfec. In fact, better than the throw that earned him an Olympic gold in men's javelin throw event last year. A hard release and then a roar. Chopra knew he had thrown something special. Again. A stunning 89.30m shattering his national record and placing him second in a star-studded field at the PaavoNurmi Games in Turku, Finland.
In his first competitve event since the Tokyo Olympics 10 months ago, Chopra nearly the touched the coveted 90-metre mark. He took another step toward establishing himself as one of the greatest athletes the country has ever produced.
Chopra's earlier national record was 88.07m which he had set in Patiala in March last year. He had won the Tokyo Olympics gold with a throw of 87.58m on August 7, 2021.
He opened with an impressive 86.92m before sending the spear to 89.30m. His next three attempts were fouls while he came up with 85.85m in his sixth and final throw.
Download Monthly General Awareness PDF
Download SSC EXAMS EBOOK PDF
PRINTED Study Notes for SSC CGL Exam
Click Here for Daily Current Affairs Archive
Please let us know,
through your comments
, which PDF Notes you want. We will try our level best to provide you that study material for your preparation not for commercial use. If You want to share Your Study Material with Other Aspirants Please send Us at
sscpdfhub@gmail.com
Please share this post with the needy aspirants.
All SSCPDF Notes are available on this website for Educational purpose only. Not for commercial use.
Disclaimer
sscpdfhub.com does not own these SSCPDF books, neither created nor scanned. We only provide you the links that are already available on Internet. If anyhow, it violates the law or has anyone issue with that. Then please contact us at sscpdfhub@gmail.com For removal of links.
Contact Us in case of Copyright for Immediate Removal