Current Affairs for SSC CGL Exams -17 August 2022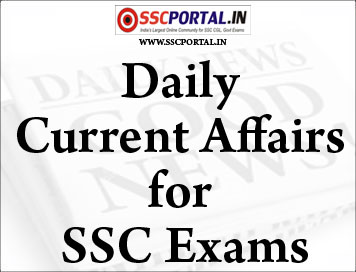 Presently you have decided to progress toward becoming SSC official and searching for the books and study materials to accomplish your objective. All things consider, you are on the correct place. Presently We are Sharing With You
Current Affairs for SSC CGL Exams -17 August 2022.
This article which is based on
Current Affairs for SSC CGL Exams -17 August 2022.
, a part of our most viewed notes on
www.sscpdfhub.com
, which we think our readers not supposed to miss. Readers may download the each of the notes as PDF free of cost just click on Download button. Check out latest study materials at our Website SSCPDFHUB on daily basis also you can enter your email to subscribe our website to get notification of new posts by E-mail.
Read This Also:
Read This Also:
Read This Also:

Current Affairs for SSC CGL Exams -17 August 2022.
helps in improving your knowledge and automatically improves your marks in competitive examinations.
UPSC, IAS, IPS, IFS, PCS, UPPSC, SSC CGL, BANK, RAILWAYS, RRB NTPC, LIC AAO, Patwari, TET, BED, etc. Examinations are going to start after a few months. In these examinations, many questions are coming from different study materials provided at our website www.sscpdfhub.com. So, therefore,
Current Affairs for SSC CGL Exams -17 August 2022.
is a important subject in all these examinations. We will provide you the PDF books and notes at our Website which include
Current Affairs for SSC CGL Exams -17 August 2022.
. Which is helpful for all those aspirants who preparing for all these examinations at various level. Previous years questions are placed in Syllogism Questions, which has been put together in most examinations; you can download these PDF Notes simply by clicking on the Download Button at the bottom.
This post is dedicated to all the needy aspirants who want to download our SSCPDF materials, which is based on the latest exam pattern like SSC CGL, BANK, RAILWAYS, RRB NTPC, LIC AAO, etc.
Current Affairs for SSC CGL Exams -17 August 2022.
in English helps in improving your knowledge and automatically improves your marks in competitive examinations.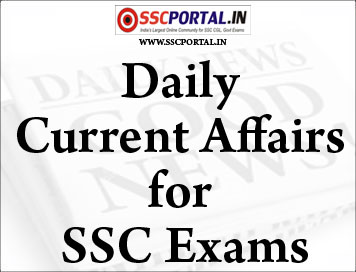 Current Affairs for SSC CGL Exams – 17 August 2022
::NATIONAL::
NIA launches 4th probe since 2021 into attempts to revive LTTE
The National Investigation Agency (NIA) has taken up a third probe this year and the fourth since 2021 into attempts to revive Sri Lankan Tamil separatist group Liberation Tigers of Tamil Eelam (LTTE), people familiar with the matter said.
The fresh investigation was launched after Tamil Nadu Police on May 19 arrested Naveen, 25, and Sanjai Prakash, 24, for allegedly trying to further LTTE's activities and recovered two country-made pistols, ammunition and gun-powder from them.
In its First Information Report last month, the NIA cited investigation and said LTTE inspired the accused and they allegedly wanted to create an organisation similar to it and wage an armed struggle in Tamil Nadu.
Last week and in mid-July, NIA raided premises of over two dozen suspects in Tamil Nadu in a separate case linked to activities of C Gunashekharaan alias Guna and Pushparajah alias Pookutti Kanna's Sri Lankan drug mafia gang working in association with Pakistani drugs and arms supplier Haji Salim.
A counter-terrorism official in Delhi said Salim "runs one of the biggest networks of drugs and arms smuggling from Pakistan to Sri Lanka".
"These drugs and arms traffickers have been operating in India and Sri Lanka and working for the revival of LTTE and to further its violent activities," the NIA said in a statement on August 5.
NIA earlier charged LTTE cadres, including Sri Lankan Letchumanan Mary Franciska and five others, of forging documents for a bank account to fund LTTE's activities. In its charge sheet against them on March 29, the NIA said Franciska, T Kenniston Fernando and K Baskaran entered into a conspiracy with foreign entities to siphon off deposits in dormant bank accounts by using Indian identity documents obtained fraudulently and forging identity documents to revive, revamp and regroup LTTE in India and Sri Lanka. "They were abetted by Johnson Samuvel, Dharmendran and Mohan in forging Indian identity documents."
::INTERNATIONAL::
Republican leader who voted for Trump's impeachment loses Wyoming primary
Liz Cheney, Donald Trump's fiercest Republican adversary in Congress, was defeated in a GOP primary Tuesday, falling to a rival backed by the former president in a contest that reinforced his grip on the party's base.
The third-term congresswoman and her allies entered the day downbeat about her prospects, aware that Trump's backing gave Harriet Hageman considerable lift in the state where he won by the largest margin during the 2020 campaign. Cheney was already looking ahead to a political future beyond Capitol Hill that could include a 2024 presidential run, potentially putting her on another collision course with Trump.
Cheney described her loss as the beginning of a new chapter in her political career as she addressed a small collection of supporters, including her father, former Vice President Dick Cheney, on the edge of a vast field flanked by mountains and bales of hay.
Four hundred miles to the east, festive Hageman supporters gathered at a sprawling outdoor rodeo and Western culture festival in Cheyenne, many wearing cowboy boots, hats and blue jeans.
"Obviously we're all very grateful to President Trump, who recognizes that Wyoming has only one congressional representative and we have to make it count," Hageman said.
The results were a powerful reminder of the GOP's rapid shift to the right. A party once dominated by national security-oriented, business-friendly conservatives like her father now belongs to Trump, animated by his populist appeal and, above all, his denial of defeat in the 2020 election.
Trump and his team celebrated Cheney's loss from afar, having spent much of the day railing against the FBI on social media. Just eight days earlier, federal agents executing a search warrant recovered 11 sets of classified records from his Florida state.
Trump called Cheney's loss "a complete rebuke" of the House committee investigating the Jan. 6, 2021, attack on the U.S. Capitol. Cheney is the panel's vice chair.
::ECONOMY::
Housing Scheme 2021: DDA plans 'mini draw' of waitlisted applicants in Sept
The DDA is planning a "mini draw" of lots for waitlisted applicants of its Special Housing Scheme 2021 in September, officials said.
The Delhi Development Authority in December last year had launched the new special housing scheme with a little over 18,000 flats on offer, all units being drawn from its old inventory.
In a public notice issued, the DDA said it is planning a "mini draw" of lots for waitlisted applicants of its Special Housing Scheme 2021 in September.
"DDA initially placed 18,335 flats located in 28 localities under the scheme. In response to it, only 12,387 applicants have deposited requisite registration fee, although around 22,100 got themselves registered.
The 18,335 flats of different categories, are located at Dwarka, Narela, Rohini and Jasola, among other places.
::Sports::
Gokulam write to PM after women's team stranded in Tashkent due to FIFA ban
With the All India Football Federation (AIFF) currently facing a FIFA ban, Gokulam Kerala women's team are currently stranded at Tashkent in Uzbekistan and won't be allowed to participate in the upcoming AFC Women's Club Championship, starting on August 20. Taking to Twitter, the team revealed that they have written a letter to Prime Minister NarendraModi, requesting for his help and intervention to revoke the FIFA ban.
The letter read, "Our club Gokulam FC is the current champion of India women's football. Having earned the distinction of becoming the champion club of India on May 26, 2022, we automatically qualified to play in the AFC women's championship on August 23 at Qarshi Uzbekistan."
"Our team reached Tashkent from Kozhikode in the early hours of August 16. On arrival, we learned through various media outlets that FIFA has banned AIFF and the clubs are therefore no longer entitled to take part in any international competition until the suspension is lifted."
"Our first match is scheduled against Iran on August 23. We trained for 60 days to take part in this prestigious tournament. AFC sent a letter to AIFF stating that our club is no longer eligible to take part in the AFC Women's Club Championship. However, AIFF hasn't any e-mail of letter to our club anticipating that the ban will be lifted within a couple of days."
Download Monthly General Awareness PDF
Download SSC EXAMS EBOOK PDF
PRINTED Study Notes for SSC CGL Exam
Click Here for Daily Current Affairs Archive
Please let us know,
through your comments
, which PDF Notes you want. We will try our level best to provide you that study material for your preparation not for commercial use. If You want to share Your Study Material with Other Aspirants Please send Us at
sscpdfhub@gmail.com
Please share this post with the needy aspirants.
All SSCPDF Notes are available on this website for Educational purpose only. Not for commercial use.
Disclaimer
sscpdfhub.com does not own these SSCPDF books, neither created nor scanned. We only provide you the links that are already available on Internet. If anyhow, it violates the law or has anyone issue with that. Then please contact us at sscpdfhub@gmail.com For removal of links.
Contact Us in case of Copyright for Immediate Removal