Current Affairs for SSC CGL Exams -19 August 2022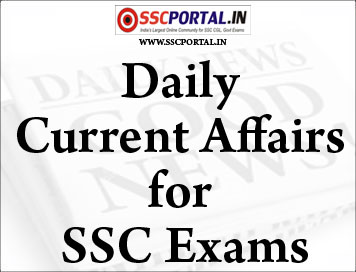 Presently you have decided to progress toward becoming SSC official and searching for the books and study materials to accomplish your objective. All things consider, you are on the correct place. Presently We are Sharing With You
Current Affairs for SSC CGL Exams -19 August 2022.
This article which is based on
Current Affairs for SSC CGL Exams -19 August 2022.
, a part of our most viewed notes on
www.sscpdfhub.com
, which we think our readers not supposed to miss. Readers may download the each of the notes as PDF free of cost just click on Download button. Check out latest study materials at our Website SSCPDFHUB on daily basis also you can enter your email to subscribe our website to get notification of new posts by E-mail.
Read This Also:
Read This Also:
Read This Also:

Current Affairs for SSC CGL Exams -19 August 2022.
helps in improving your knowledge and automatically improves your marks in competitive examinations.
UPSC, IAS, IPS, IFS, PCS, UPPSC, SSC CGL, BANK, RAILWAYS, RRB NTPC, LIC AAO, Patwari, TET, BED, etc. Examinations are going to start after a few months. In these examinations, many questions are coming from different study materials provided at our website www.sscpdfhub.com. So, therefore,
Current Affairs for SSC CGL Exams -19 August 2022.
is a important subject in all these examinations. We will provide you the PDF books and notes at our Website which include
Current Affairs for SSC CGL Exams -19 August 2022.
. Which is helpful for all those aspirants who preparing for all these examinations at various level. Previous years questions are placed in Syllogism Questions, which has been put together in most examinations; you can download these PDF Notes simply by clicking on the Download Button at the bottom.
This post is dedicated to all the needy aspirants who want to download our SSCPDF materials, which is based on the latest exam pattern like SSC CGL, BANK, RAILWAYS, RRB NTPC, LIC AAO, etc.
Current Affairs for SSC CGL Exams -19 August 2022.
in English helps in improving your knowledge and automatically improves your marks in competitive examinations.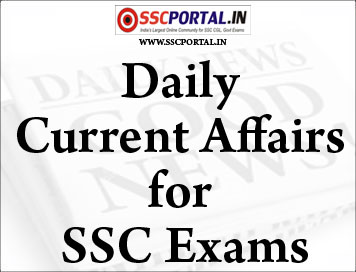 Current Affairs for SSC CGL Exams – 19 August 2022
::NATIONAL::
New privacy law may only cover only digital data at first
The data protection bill that is being redrawn after being withdrawn in Parliament by the government earlier this month will initially only cover digital personal data and not records on paper, people aware of the matter said, adding that possible legacy provisions will be included to cover any data that is subsequently digitised.
The move will include making a distinction between digitised and non-digitised data, according to internal discussions held at the ministry of electronics and information technology. "The government is still working on how to segregate the two, with a special focus on ensuring safety of sensitive personal data," said one official, asking not to be named.
"The ultimate aim will be to digitise all data, but the bill, as it is shaping up, is likely to only apply to digital data initially," the official added.
But, this person said, a legacy provision will be included to cover any data later digitised. "Think of birth certificates that are old, and so far, only maintained as physical records. Over time, they will be digitised and all forms of personal data will be protected under the bill," the official added.
A second official said that the Bill will be a truncated version as compared to the report that was tabled by the Joint Committee of Parliament in December 2021. "The idea is to make the bill less complicated and more easily accessible," the second official said.
The first official added that the problems remain the same, and will have to be addressed in the new bill. The bill will be put for public consultation once it is finalised. "To try and apply the laws to data that is on paper will take extensive time. Right now the need is to prioritise privacy of citizens and provide a mechanism to ensure it," the official said. "There are other recourses that citizens can take if data which is on paper is missed."
::INTERNATIONAL::
Gandhi statue outside Hindu temple vandalised in New York
In a possible hate crime, unidentified persons have destroyed a handcrafted statue of Mahatma Gandhi with a sledgehammer at a Hindu temple here after vandalising it earlier this month, media reports said.
Surveillance video shows a person thrashing a statue of Gandhi with a sledgehammer on Tuesday, before smashing the head off and toppling it over, according to cbsnews.com.
Minutes later, a group of six stomp on it and take turns hammering the statue before taking off, the report said.
"To see them coming after us like this is very painful," LakhramMaharaj, the founder of ShriTulsiMandir, situated in South Richmond Hill was quoted as saying in the report.
Maharaj discovered the Gandhi statue was reduced to rubble on Wednesday morning.
The word "dog" was spray painted both in front of the temple and down the block, it said.
The same Gandhi statue was vandalised two weeks ago, investigating officials said.
The New York Police Department is investigating both incidents as possible hate crimes, media reports said.
Maharaj says many in the community are now afraid to go to the temple.
"I cannot show the congregation that I am worried because if I show them that I'm worrying and I'm not strong, how will they be strong?" the report quoted him as saying. The temple authorities cannot afford to replace the Gandhi statue, because it was handcrafted and cost about USD 4,000, the report said.
::ECONOMY::
India better placed on growth-inflation-external balance triangle: FinMin
India is better placed on the growth-inflation-external balance triangle for 2022-23 than it was two months ago, on the back of government policy response and the Reserve Bank's monetary policy actions, the finance ministry's monthly economic review said on Friday.
On the price situation, the review said in absence of any further shocks, the downward movement of global commodity prices along with the RBI's monetary measures and the government's fiscal policies are expected to cap inflationary pressures in the coming months.
Softening of inflationary pressures in India is further on the anvil as the prices of important raw materials such as iron ore, copper and tin that feed into the domestic manufacturing process, globally trended downwards in July 2022, it noted.
Headline retail inflation eased to 6.7 per cent in July 2022 from 7.01 per cent in the previous month.
The buoyant performance of some high frequency indicators during the first four months of 2022-23 is consistent with IMF's forecast.
The Index of Industrial Production (IIP) and eight core industries points towards strengthening of industrial activity, while PMI Manufacturing touched an 8-month high in July with marked gains in growth of new business and output, it said.
On the external front, it said, post the outbreak of the Russia-Ukraine conflict, an increase in uncertainty among investors has led to capital outflows, not just from India alone but from the group of emerging market economies (EMEs) as a whole.
Thus, apart from India, the currencies of several EMEs also depreciated against the US dollar. Between January and July of 2022, foreign portfolio investors pulled out USD 48.0 billion from EMEs, it said.
::Sports::
Manisha Kalyan becomes first Indian to play UEFA Women's Champions League
Young striker ManishaKalyan has become the first Indian footballer to play at the UEFA Women's Champions League when she made her debut for Apollon Ladies FC in the European Club competition in Engomi, Cyprus.
Kalyan replaced Cyprus' Marilena Georgiou in the 60th minute at the Makareio Stadium, as Apollon Ladies FC beat Latvian top flight club SFK Riga 3-0 in their UWCL opener on Thursday.
The 20-year-old had emerged as the fourth Indian women's international footballer to sign for an overseas club when she landed a multi-year contract with Cypriot top division winners Apollon Ladies.
Kalyan had produced impressive performances for the national team and Gokulam Kerala in the Indian Women's League (IWL).
Download Monthly General Awareness PDF
Download SSC EXAMS EBOOK PDF
PRINTED Study Notes for SSC CGL Exam
Click Here for Daily Current Affairs Archive
Please let us know,
through your comments
, which PDF Notes you want. We will try our level best to provide you that study material for your preparation not for commercial use. If You want to share Your Study Material with Other Aspirants Please send Us at
sscpdfhub@gmail.com
Please share this post with the needy aspirants.
All SSCPDF Notes are available on this website for Educational purpose only. Not for commercial use.
Disclaimer
sscpdfhub.com does not own these SSCPDF books, neither created nor scanned. We only provide you the links that are already available on Internet. If anyhow, it violates the law or has anyone issue with that. Then please contact us at sscpdfhub@gmail.com For removal of links.
Contact Us in case of Copyright for Immediate Removal