Current Affairs for SSC CGL Exams – 19 July 2022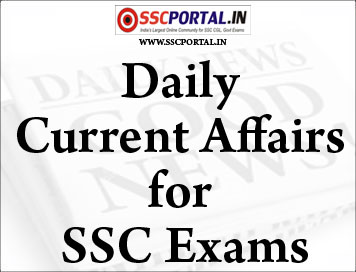 Presently you have decided to progress toward becoming SSC official and searching for the books and study materials to accomplish your objective. All things consider, you are on the correct place. Presently We are Sharing With You
Current Affairs for SSC CGL Exams - 19 July 2022.
This article which is based on
Current Affairs for SSC CGL Exams - 19 July 2022.
, a part of our most viewed notes on
www.sscpdfhub.com
, which we think our readers not supposed to miss. Readers may download the each of the notes as PDF free of cost just click on Download button. Check out latest study materials at our Website SSCPDFHUB on daily basis also you can enter your email to subscribe our website to get notification of new posts by E-mail.
Read This Also:
Read This Also:
Read This Also:

Current Affairs for SSC CGL Exams - 19 July 2022.
helps in improving your knowledge and automatically improves your marks in competitive examinations.
UPSC, IAS, IPS, IFS, PCS, UPPSC, SSC CGL, BANK, RAILWAYS, RRB NTPC, LIC AAO, Patwari, TET, BED, etc. Examinations are going to start after a few months. In these examinations, many questions are coming from different study materials provided at our website www.sscpdfhub.com. So, therefore,
Current Affairs for SSC CGL Exams - 19 July 2022.
is a important subject in all these examinations. We will provide you the PDF books and notes at our Website which include
Current Affairs for SSC CGL Exams - 19 July 2022.
. Which is helpful for all those aspirants who preparing for all these examinations at various level. Previous years questions are placed in Syllogism Questions, which has been put together in most examinations; you can download these PDF Notes simply by clicking on the Download Button at the bottom.
This post is dedicated to all the needy aspirants who want to download our SSCPDF materials, which is based on the latest exam pattern like SSC CGL, BANK, RAILWAYS, RRB NTPC, LIC AAO, etc.
Current Affairs for SSC CGL Exams - 19 July 2022.
in English helps in improving your knowledge and automatically improves your marks in competitive examinations.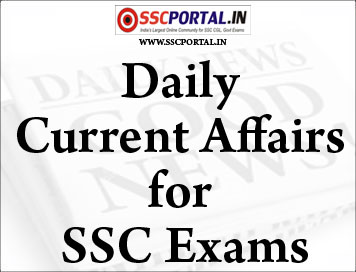 Current Affairs for SSC CGL Exams – 19 July 2022
::NATIONAL::
DGCA checks finds shortage of trained staff to certify aircraft
In view of multiple incidents on passenger aircraft over in recent weeks, the aviation watchdog Directorate General of Civil Aviation (DGCA) on Monday said it conducted spot checks and found lapses in availability of engineering staff certified to clear aircraft for flying.
The DGCA's checks also found issues in clearances granted by aircraft maintenance engineers (AMEs), said officials familiar with the matter.
According to one official, it was found that causes of reported defects were not being identified properly. Also, an increasing trend of minimum equipment list (MEL) releases was seen.
An MEL is a list of certified equipment issued by the DGCA. A certified AME is allowed to release an aircraft for flying if this listed equipment is not available, for a specific period of time, until the repairs are done.
Another issue the regulator found was unavailability of required certifying staff to look after multiple scheduled flights in a short interval.
The rules state that aircraft should be released only by staff holding a B1/B2 category AME licence.
The DGCA  has asked the airlines to send certified staff at all their base and transit stations/ airports and ensure availability of required tools and equipment. It also suggested that the airlines, as on option, send their certifying staff on flight duties.
Pointing out that the airlines are not obeying rules, the DGCA said that it has found that the airlines are "restoring to frequent one- off authorisation to category A certifying staff" at transit stations, which is not in line with the existing regulatory provisions.
The regulator has asked airlines to comply with Monday's order by July 28.
Aviation Expert Vipul Saxena said, "This order is a 'confession of DGCA' as the DGCA itself has quoted that Category 'A' certification, which is
not in line with regulatory provisions, is being practiced by airlines. It is only now that DGCA has decided to regulate it better through this order keeping in view blatant use of Category A and other major observations that came on records during the spot checks."
::INTERNATIONAL::
'Leave our policy alone': In race to be UK PM, central bank, Liz Truss squabble
A top Bank of England official pushed back on Monday at suggestions from a leading candidate to become Britain's next prime minister that the government should set a "clear direction of travel" for monetary policy.
Michael Saunders, one of nine members of the interest rate-setting Monetary Policy Committee, said the foundations of Britain's monetary policy framework were best left untouched by candidates to lead the Conservative Party.
Since 1997 the BoE has had "operational independence" to change interest rates as it sees fit to meet an inflation target set by the government which does not generally comment on monetary policy.
However, Foreign Secretary Liz Truss, one of the front-runners to succeed Boris Johnson, at the weekend said she wanted to look again at the BoE's mandate to "make sure it is tough enough on inflation," and would "set a clear direction of travel" on monetary policy.
Kemi Badenoch, a former equalities minister who is also standing to be Britain's next prime minister, has also said the BoE had been insufficiently scrutinised by government at a time when inflation of 9.1% is far above its 2% target.
"The foundations of the UK monetary policy framework, I think, are really important and best left untouched," Saunders said at a Resolution Foundation event in London.
"The government very clearly does not set the direction of travel for monetary policy," he added.
Saunders said Britain's monetary policy credibility was at stake. He was speaking in a question-and-answer session after a speech – his last before stepping down next month – in which he said interest rates could top 2% in a year.
"The MPC's ability to loosen monetary policy promptly and effectively during the recession of 2008-09 and during the pandemic … rests on the credibility of that policy framework."
It is rare for rate-setters to criticise politicians although in 2016, then-governor Mark Carney said he would not "take instruction" from politicians after the prime minister at the time, Theresa May, said the BoE's policies had "bad side-effects" and would have to change.
Last week, Governor Andrew Bailey stressed to lawmakers the importance of central bank independence – including on regulation – but would not be drawn on the Conservative contenders' plans for tax cuts.
Saunders, however, warned that tax cuts now – when Britain's economy has little spare capacity – would likely mean extra interest rate rises would be needed to cool inflation.
::ECONOMY::
Gujarat industry estimates over Rs 5,000 crore losses due to heavy rain
Stakeholders of industry in Gujarat have estimated losses of around Rs 5,000-6,000 crore, even as the state government surveys the impact of torrential rain and floods in several parts.
According to the Gujarat Chamber of Commerce and Industry (GCCI), heavy rainfall leading to flooding and disruption of goods movement and factory production have been severe in southern, western and parts of central and northern Gujarat.
Heavy rains have already caused 207 major dams and reservoirs — including the Sardar Sarovar Dam — in the state to reach over 50 per cent capacity, according to a state government communique. Of these, 42 dams and reservoirs are either 100 per cent full or overflowing, leading to the state government issuing high alerts.
On July 10 alone, several parts of Ahmedabad were inundated with the city receiving a record 115 mm rainfall in just three hours. The Indian Meteorological Department (IMD) had forecasted heavy to very heavy rainfall in Ahmedabad and other parts of Gujarat for the last week. Already, Gujarat has received over 50 per cent of the average seasonal rainfall of 850 mm.
"The industry had earlier estimated losses to the tune of Rs 1,000-1,200 crore in Ahmedabad alone. With southern Gujarat, especially industrial centres like Surat, Vapi and Navsari, continuing to be battered by heavy rains and flooding, the losses could be even higher at Rs 2,000 crore. In addition, western and northwestern Saurashtra regions, too, may have seen similar impact," said Pathik Patwari, president of GCCI, estimating the total losses in these regions at a cumulative Rs 5,000-5,200 crore.
"The turnaround of trucks has been disturbed with inter-state movement between Maharashtra and Gujarat getting delayed by an average of three to four days due to rains, water logging and even landslides in crucial places like Dharampur and Saputara in Gujarat through which the north-south corridor passes. The freight transport in Gujarat alone could be facing losses of over Rs 500 crore," said Dave.
::Science and tech::
India made robotic surgery system installed at Rajiv Gandhi Cancer Institute
A leading cancer hospital in Delhi has installed a "made in India surgical robotic system" devised by a new-age medical technology start-up that will make robotic surgery more accessible to patients, according to a statement issued by the company.
The system has been set up at the Rajiv Gandhi Cancer Institute and Research Centre (RGCI), a visionary project of the Indraprastha Cancer Society and Research Centre aimed at providing the best of oncological care to those who need it.
The RGCI has installed the "first-ever made in India surgical robotic system, SSI-Mantra, devised by new-age Indian med-tech start-up SS Innovations," the statement said.
The ingenious SSI Mantra, "a brainchild of robotic cardiac surgeon Dr Sudhir P Srivastava, will be signifying the beginning of a new era of surgical procedures in India, making robotic surgery accessible and affordable for the people of our country," it said.
"After two pilot projects where Dr Sudhir Rawal and his team from RGCI successfully performed a total of 26 surgeries with SSI Mantra, thereby validating safety, feasibility and effectiveness, the robot is now ready to provide an advanced method of surgery, which will be accessible to the general public at a much lower cost," the company said.
::Sports::
Neeraj Chopra aims to shatter 90m-barrier at World Championship
Neeraj Chopra will be wishing for another memorable throw and hopes to join a list that has only one Indian name – former long jumper Anju Bobby George, who had won the bronze medal at the 2003 Paris World Championships.
A year since bagging a historic gold medal at the Tokyo Olympics, 24-year-old Neeraj Chopra is set on a new quest. He is projected as a top contender to win a medal at the ongoing World Athletics Championship in Oregon, a competition where India is yet to make its presence felt having won just one medal in the previous 17 editions. 
With a billion expectations riding on his shoulders, Neeraj will be wishing for another memorable throw and hopes to join a list that has only one Indian name – former long jumper Anju Bobby George, who had won the bronze medal at the 2003 Paris World Championships.
Neeraj, for the longest time, has been dreaming of breaching the 90-meter mark and this time is no different. A record throw to get India another historic medal would be the icing on the cake for Neeraj, who has already etched himself in Indian Olympic sports only at the age of 24.
Download Monthly General Awareness PDF
Download SSC EXAMS EBOOK PDF
PRINTED Study Notes for SSC CGL Exam
Click Here for Daily Current Affairs Archive
Please let us know,
through your comments
, which PDF Notes you want. We will try our level best to provide you that study material for your preparation not for commercial use. If You want to share Your Study Material with Other Aspirants Please send Us at
sscpdfhub@gmail.com
Please share this post with the needy aspirants.
All SSCPDF Notes are available on this website for Educational purpose only. Not for commercial use.
Disclaimer
sscpdfhub.com does not own these SSCPDF books, neither created nor scanned. We only provide you the links that are already available on Internet. If anyhow, it violates the law or has anyone issue with that. Then please contact us at sscpdfhub@gmail.com For removal of links.
Contact Us in case of Copyright for Immediate Removal