Current Affairs for SSC CGL Exams -20 August 2022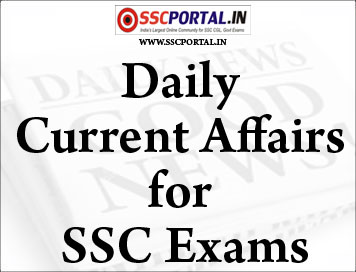 Presently you have decided to progress toward becoming SSC official and searching for the books and study materials to accomplish your objective. All things consider, you are on the correct place. Presently We are Sharing With You
Current Affairs for SSC CGL Exams -20 August 2022.
This article which is based on
Current Affairs for SSC CGL Exams -20 August 2022.
, a part of our most viewed notes on
www.sscpdfhub.com
, which we think our readers not supposed to miss. Readers may download the each of the notes as PDF free of cost just click on Download button. Check out latest study materials at our Website SSCPDFHUB on daily basis also you can enter your email to subscribe our website to get notification of new posts by E-mail.
Read This Also:
Read This Also:
Read This Also:

Current Affairs for SSC CGL Exams -20 August 2022.
helps in improving your knowledge and automatically improves your marks in competitive examinations.
UPSC, IAS, IPS, IFS, PCS, UPPSC, SSC CGL, BANK, RAILWAYS, RRB NTPC, LIC AAO, Patwari, TET, BED, etc. Examinations are going to start after a few months. In these examinations, many questions are coming from different study materials provided at our website www.sscpdfhub.com. So, therefore,
Current Affairs for SSC CGL Exams -20 August 2022.
is a important subject in all these examinations. We will provide you the PDF books and notes at our Website which include
Current Affairs for SSC CGL Exams -20 August 2022.
. Which is helpful for all those aspirants who preparing for all these examinations at various level. Previous years questions are placed in Syllogism Questions, which has been put together in most examinations; you can download these PDF Notes simply by clicking on the Download Button at the bottom.
This post is dedicated to all the needy aspirants who want to download our SSCPDF materials, which is based on the latest exam pattern like SSC CGL, BANK, RAILWAYS, RRB NTPC, LIC AAO, etc.
Current Affairs for SSC CGL Exams -20 August 2022.
in English helps in improving your knowledge and automatically improves your marks in competitive examinations.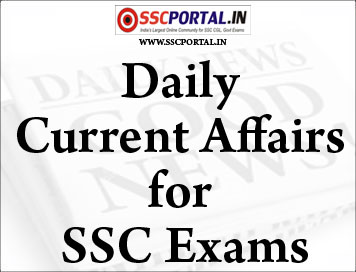 Current Affairs for SSC CGL Exams – 20 August 2022
::NATIONAL::
'Misrepresentation of facts': J&K govt dismisses row over electoral roll
The Jammu and Kashmir government on Saturday dismissed the row over the likely addition of 2.5 million names to the J&K electoral roll, terming it a "misrepresentation of facts spread by vested interests".
The J&K government's Directorate of Information and Public Relations issued a clarification in a statement saying that the revision of electoral rolls will cover existing residents of the Union Territory.
"(The) increase in numbers will be of voters who have attained the age of 18 years as on 1.10.2022 or earlier," said the statement.
"There have been media reports that more than 25 lakh additions will be there in the electoral rolls…This is a misrepresentation of facts, which is being spread by the vested interests," it said.
Chief electoral officer Hirdesh Kumar Singh on Wednesday said that the ongoing special summary revision of electoral rolls – a process seen by analysts as a preparatory move for the region's first assembly election in eight years – is likely to add around 2.5 million voters.
The CEO's statement stirred a hornet's nest in J&K with former J&K chief minister Mehbooba Mufti terming it the "last nail in the coffin of electoral democracy" saying the BharatiyaJanata Party (BJP) was trying to "change demography in J&K as it attempts to bring 2.5 million outside votes through backdoor."
The National Conference called the inclusion of outside voters in J&K electoral rolls as "clear-cut de-franchising." NC patriarch Farooq Abdullah has invited leaders of all political parties for a meeting to discuss the development on August 22.
::INTERNATIONAL::
Has China strategically over-stretched itself on BRI and Indo-Pacific?
While only an unforeseen political catastrophe can prevent President Xi Jinping from securing his third term and becoming China's eternal leader in late 2022, the autocrat is clearly in for a most challenging term with the Communist nation showing signs of strategic over-stretch on both foreign and domestic fronts.
President Xi's "Chinese Dream" for national rejuvenation, floated when he took over the Middle Kingdom in 2012, today faces serious challenges with economic downturn and growth forecasts cut, increased Covid cases leading to draconian lockdowns and increasingly restive population, and a seemingly unrepairable crack in its bilateral relations with the US post House Speaker Nancy Pelosi's visit to Taiwan this month.
While President Xi's power projection over Taipei in the form of flying over 400 fighters, nuclear capable bombers and numerous warships in Taiwan Straits may have won him brownie points with his domestic audience and supporters of Communist Party of China (CPC) abroad, there is little evidence that Beijing will resort to force application on the breakaway Republic without paying huge political and economic costs.
With several countries in Indian sub-continent and Africa squeezed by the Chinese BRI debt trap and the Indo-Pacific rattled by PLA's belligerence since the past decade, the global mood over Beijing is overall negative as President Xi Jinping along with his "no limits" friend Vladimir Putin of Russia are seen as two major contributors to global instability. The increasingly youth joblessness in China accompanied by an interest rate cut shows that economy is of serious concern to the Communist leadership post secretive Beidaihe conference, which apparently ended on August 14.
This was evident from the fact that Chinese Prime Minister Li Keqiang immediately flew to Shenzhen to preside over a symposium with the main leaders of the provincial governments with large economies on their economic situation. At the meeting, PM Li said the six economically large provinces, which account 40 per cent of China's economy, must take lead and stabilize the economy and generate employment. The leadership reaction is obvious as major global investment banks have cut China's growth estimates, way below the government's target of around 5.5 per cent.
::ECONOMY::
I-T dept allows taxpayers more time to claim credit for taxes paid abroad
The income tax department on Friday said taxpayers can claim credit for taxes paid outside India before the end of the assessment year if the I-T return is filed within the stipulated deadline.
So far, Foreign Tax Credit (FTC) could have been claimed only if Form- 67 along with necessary documents were filed within the due date for filing the original return, thereby restricting the ability to claim credit for taxes paid outside India.
The Central Board of Direct Taxes (CBDT) has amended tax Rules providing relief to taxpayers in claiming Foreign Tax Credit (FTC).
In a tweet, the income tax department said "the Statement in Form No. 67 can now be furnished on or before the end of the relevant Asstt Year".
The amendment operates retrospectively, so this benefit is available to all FTC claims filed during the current financial year, it added.
Nangia Andersen LLP Partner- Direct Taxation, SachinGarg said the amendment has provided much-needed relief to taxpayers who can now claim FTC by furnishing Form- 67 along with necessary documents before the end of the assessment year if the return is filed within the original due date or date of filing belated tax return.
"The FTC can now be claimed even when filing an updated return of income, provided Form 67 is furnished before filing such return. This will certainly augment ease of doing business in India and prevent taxpayers from losing FTC permanently if Form 67 is not filed within the due date of filing return of income," Garg said.
AKM Global Head of Tax Markets YeeshuSehgal said this relaxation in filing Form-67 till the end of the assessment year instead of before the due date of filing the return is a relief to the taxpayers as they can claim FTC after filing the return as well.
::Science and tech::
Artemis III: NASA to announce potential landing sites for humans on moon 
The new NASA moon mission is special for multiple reasons. The US space agency will on Friday announce the first list of potential candidate landing sites under the Artemis III mission. A new moon rocket, as part of the two-year Artemis program, will make its debut test flight in less than two weeks. If successful, NASA aims for a lunar-orbiting flight with astronauts in two years and a lunar landing by a human crew (Artemis III) as early as 2025.
The first potential landing sites are likely to be around the moon's South Pole. "Within each region, there are several potential landing sites," a statement highlighted.
Artemis III will be the first time astronauts will set foot on the Moon since NASA's Apollo 17 mission in 1972.
The 322-foot-long rocket emerged from its mammoth hangar late Tuesday night, drawing crowds of Kennedy Space Center workers, many of whom were not yet born when NASA sent the world's first astronauts to the moon a half-century ago.
NASA is aiming for August 29 for the liftoff for the lunar test flight. NASA has decided not to include humans inside the crew capsule atop the rocket, just three mannequins swarming with sensors to measure radiation and vibration.
The capsule will fly around the moon in a distant orbit for a couple weeks, before heading back for a splashdown in the Pacific. The entire flight should last six weeks.
Through the Artemis missions, NASA stated, it will land the first woman and the first person of color on the Moon, paving the way for a long-term lunar presence and serving as a stepping stone to send astronauts to Mars.
The US space agency selected SpaceX's Starship to provide the human landing system to deliver crew from lunar orbit to the surface of the Moon during Artemis III.
::Sports::
Antim scripts a first at U-20 World Wrestling Championships
Young AntimPanghal on Friday created history as she became the first Indian woman wrestler to win a gold medal at the U-20 World Wrestling Championships at Sofia in Bulgaria.
Antim, the 18-year-old wrestler from Haryana, defeated AltynShagayeva of Kazakhstan 8-0 in the 53kg category final. Antim began her run in the prestigious junior event by winning her opening bout against German Amory Olivia Andrich on technical superiority. The young Indian then defeated Japan's Ayaka Kimura 4-0 in the quarter-finals before moving past Ukraine's NataliiaKlivchutska for a place in the final.
In the 62kg final, India's Sonam Malik went down fighting to Japan's Nonoka Ozaki 0-6 for the silver. Priyanka lost to Japan's MahiroYoshitake 0-8 to also bag silver in the 65kg category while Priya Malik too claimed silver in the women's 76kg category after going down to Japan's Ayano Moro 1-3 in the final.
In women's freestyle, India finished second overall with one gold, three silver and three bronze medals. The men's wrestlers stood third in the team rankings with a total of seven medals, including one silver and six bronze in freestyle.
Download Monthly General Awareness PDF
Download SSC EXAMS EBOOK PDF
PRINTED Study Notes for SSC CGL Exam
Click Here for Daily Current Affairs Archive
Please let us know,
through your comments
, which PDF Notes you want. We will try our level best to provide you that study material for your preparation not for commercial use. If You want to share Your Study Material with Other Aspirants Please send Us at
sscpdfhub@gmail.com
Please share this post with the needy aspirants.
All SSCPDF Notes are available on this website for Educational purpose only. Not for commercial use.
Disclaimer
sscpdfhub.com does not own these SSCPDF books, neither created nor scanned. We only provide you the links that are already available on Internet. If anyhow, it violates the law or has anyone issue with that. Then please contact us at sscpdfhub@gmail.com For removal of links.
Contact Us in case of Copyright for Immediate Removal