Current Affairs for SSC CGL Exams -21 August 2022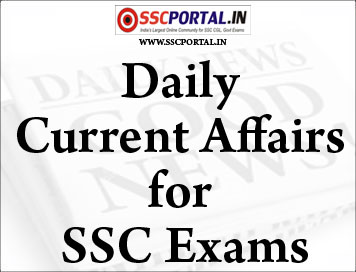 Presently you have decided to progress toward becoming SSC official and searching for the books and study materials to accomplish your objective. All things consider, you are on the correct place. Presently We are Sharing With You
Current Affairs for SSC CGL Exams -21 August 2022.
This article which is based on
Current Affairs for SSC CGL Exams -21 August 2022.
, a part of our most viewed notes on
www.sscpdfhub.com
, which we think our readers not supposed to miss. Readers may download the each of the notes as PDF free of cost just click on Download button. Check out latest study materials at our Website SSCPDFHUB on daily basis also you can enter your email to subscribe our website to get notification of new posts by E-mail.
Read This Also:
Read This Also:
Read This Also:

Current Affairs for SSC CGL Exams -21 August 2022.
helps in improving your knowledge and automatically improves your marks in competitive examinations.
UPSC, IAS, IPS, IFS, PCS, UPPSC, SSC CGL, BANK, RAILWAYS, RRB NTPC, LIC AAO, Patwari, TET, BED, etc. Examinations are going to start after a few months. In these examinations, many questions are coming from different study materials provided at our website www.sscpdfhub.com. So, therefore,
Current Affairs for SSC CGL Exams -21 August 2022.
is a important subject in all these examinations. We will provide you the PDF books and notes at our Website which include
Current Affairs for SSC CGL Exams -21 August 2022.
. Which is helpful for all those aspirants who preparing for all these examinations at various level. Previous years questions are placed in Syllogism Questions, which has been put together in most examinations; you can download these PDF Notes simply by clicking on the Download Button at the bottom.
This post is dedicated to all the needy aspirants who want to download our SSCPDF materials, which is based on the latest exam pattern like SSC CGL, BANK, RAILWAYS, RRB NTPC, LIC AAO, etc.
Current Affairs for SSC CGL Exams -21 August 2022.
in English helps in improving your knowledge and automatically improves your marks in competitive examinations.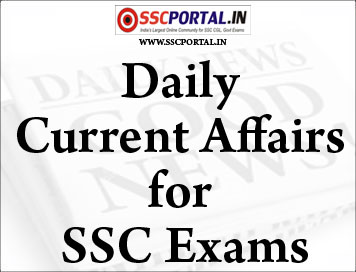 Current Affairs for SSC CGL Exams – 21 August 2022
::NATIONAL::
All 23 AIIMS to be named after local heroes, monuments, geographical identities
The government has firmed up a proposal to give specific names to all the AIIMS, including that in Delhi, based on regional heroes, freedom fighters, historical events or monuments of the area or their distinct geographical identity.
Majority of the 23 All India Institute of Medical Sciences (AIIMS) have submitted a list of names, after the Union Ministry of Health and Family Welfare sought suggestions from them in this matter, official sources told PTI.
AIIMS, many of which are operational while others being set up under the PradhanMantriSwasthyaSurakshaYojana (PMSSY), are known by its generic name and distinguished only by their location, an official explained.
"So, the Union health ministry has drafted a proposal to give specific names to all the 23 AIIMS, which include those fully functional, partially operational or under construction," the source said.
In this regard, suggestions were sought for assigning specific names to different AIIMS, which could be linked to local or regional heroes of prominence, freedom fighters, distinct geographical identity of the area where the institute is located and prominent historical events or monuments of the region," the source explained.
Majority of these premier health institutes are learnt to have suggested three to four names along with an explanatory note for the names suggested.
Six new AIIMS — Bihar (Patna), Chhattisgarh (Raipur), Madhya Pradesh (Bhopal), Odisha (Bhubaneswar), Rajasthan (Jodhpur) and Uttarakhand (Rishikesh) were approved in Phase 1 of PMSSY and are fully functional.
Out of the 16 AIIMS established between 2015 and 2022, MBBS classes and outpatient department services have been started in 10 institutes, while only MBBS classes have been started in another two. The remaining four institutes are at different stages of development.
::INTERNATIONAL::
WHO expert on hurdle in tracking new variants, reducing risk of long Covid
The World Health Organization has been facing hurdles in tracking known and detecting new coronavirus variants amid reduced surveillance, testing and sequencing globally, a top expert has said days after WHO chief DrTedrosAdhanomGhebreyesus warned that "living with Covid" does not mean "living with mounting deaths".
Two years into the pandemic, nearly 15,000 deaths are still being reported globally each week. "15,000 mothers, daughters, fathers, sons, brothers, sisters, friends… people we love. I know we are tired, but when did this become acceptable?" asked Dr Maria Van Kerkhove on Twitter.
As of August 14, the world health body had registered 587 million confirmed coronavirus cases and 6.4 million deaths globally, as per the latest health bulletin. In her Twitter thread, DrKerkhove highlighted that the world – as the data of the last four weeks was collected – saw a 15 per cent spike in new cases and a 35 per cent surge in deaths.
"We expect cases to continue to occur given the limited use of public health and social measures, but COVID-19 hospitalisations, deaths, and long Covid can be minimised. Efforts need to be made to strengthen the use of life saving interventions. We can do this and live our lives," the infectious disease epidemiologist said in one of the posts.
While Omicron BA.5 remains the dominant circulating variant of concern, the expert warned that "there will be more variants with such intense circulation". "This virus does not yet have a seasonality or act predictably. Future variants will be more transmissible, may have further immune escape but we do not know if they will be more or less severe," she said, urging for heightened testing and surveillance.
The risk of long Covid can be reduced with simple measures, she added, stressing that, "COVID-19 vaccines are working incredibly well at preventing severe disease. Get vaccinated and get all recommended doses when it's your turn. Governments need to focus on reaching at missed risk people."
The WHO chief earlier this week insisted that the world must not let its guards down. "We're all tired of this virus, and tired of the pandemic. But the virus is not tired of us," he said at a briefing.
::ECONOMY::
Freebies make sense only if state budget has revenue surplus: Economists
With the issue of freebies announced by political parties being heard by the Supreme Court, economists are of the view that if there is revenue surplus in the budget then freebies could be implemented.
In simple terms, what is applicable at the home front is equally applicable for the governments – spend if there is a surplus, said economists queried on freebies and subsidies.
"Political parties can announce freebies, subsidies as poll promises. But such poll promises – freebies/subsidies – should be implemented only if there is a revenue surplus in the state budget," K.R. Shanmugam, Director, Madras School of Economics, told IANS.
The state and the central governments are welfare governments and welfare schemes cannot be prohibited, he added.
The current debate about freebies is that they are announced by political parties as part of their poll manifestoes. There are also free schemes implemented by the governments which were not mentioned in the ruling party's manifestos.
"Implementing freebies and subsidies announced in the poll manifestoes can be allowed if there is a revenue surplus in the state budget," Shanmugam reiterated.
But what is happening at the ground level is that the state governments borrow to implement these freebies which in turn adds to their debt burden.
According to Shanmugam, a sustainable debt: state gross domestic product (SGDP) ratio will be 20 per cent.
Indian states should curtail their wasteful expenditure to control their debt and improve their fiscal position.
Freebies and welfare schemes of state governments are funded mainly from liquor tax revenues which is like robbing the family head and giving it to his family members.
"The issue of subsidies and freebies has come to the fore with the collapse of the Sri Lankan economy and political parties announcing freebies as their poll promises," Economist GowriRamachandran told IANS.
According to her, freebies are not actually free, but a burden on other taxpayers.
It is a welfare economy and is the duty of the state government to protect the marginalised sections of the society.
::Sports::
AIFF ban: Sports Ministry requests FIFA, AFC to allow Indian clubs to play
The Sports Ministry has requested the world football governing body FIFA and the Asian Football Confederation (AFC) to allow Indian clubs — SreeGokulam Kerala FC and ATK MohunBagan — compete in the tournaments as scheduled despite the ban on AIFF.
With FIFA suspending the All India Football Federation (AIFF) late on Monday, there was chaos as Gokulam Kerala women's team had already reached Uzbekistan to participate in their second AFC Women's Club Championship.
The women's team is scheduled to compete against a team from Iran on August 23 and one from the host nation on August 26 in Qarshi, while ATK MohunBagan is slated to play the AFC Cup 2022 (Inter-Zone semifinals) on September 7 in Bahrain.
The ministry wrote an email to FIFA and AFC, apprising them of the fact that Gokulam Kerala was already in Uzbekistan when FIFA's suspension of AIFF was announced.
Download Monthly General Awareness PDF
Download SSC EXAMS EBOOK PDF
PRINTED Study Notes for SSC CGL Exam
Click Here for Daily Current Affairs Archive
Please let us know,
through your comments
, which PDF Notes you want. We will try our level best to provide you that study material for your preparation not for commercial use. If You want to share Your Study Material with Other Aspirants Please send Us at
sscpdfhub@gmail.com
Please share this post with the needy aspirants.
All SSCPDF Notes are available on this website for Educational purpose only. Not for commercial use.
Disclaimer
sscpdfhub.com does not own these SSCPDF books, neither created nor scanned. We only provide you the links that are already available on Internet. If anyhow, it violates the law or has anyone issue with that. Then please contact us at sscpdfhub@gmail.com For removal of links.
Contact Us in case of Copyright for Immediate Removal