Current Affairs for SSC CGL Exams -23 August 2022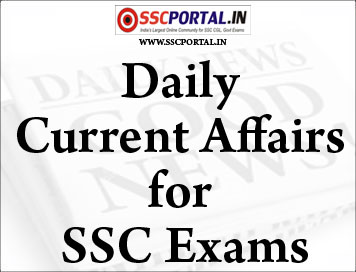 Presently you have decided to progress toward becoming SSC official and searching for the books and study materials to accomplish your objective. All things consider, you are on the correct place. Presently We are Sharing With You
Current Affairs for SSC CGL Exams -23 August 2022.
This article which is based on
Current Affairs for SSC CGL Exams -23 August 2022.
, a part of our most viewed notes on
www.sscpdfhub.com
, which we think our readers not supposed to miss. Readers may download the each of the notes as PDF free of cost just click on Download button. Check out latest study materials at our Website SSCPDFHUB on daily basis also you can enter your email to subscribe our website to get notification of new posts by E-mail.
Read This Also:
Read This Also:
Read This Also:

Current Affairs for SSC CGL Exams -23 August 2022.
helps in improving your knowledge and automatically improves your marks in competitive examinations.
UPSC, IAS, IPS, IFS, PCS, UPPSC, SSC CGL, BANK, RAILWAYS, RRB NTPC, LIC AAO, Patwari, TET, BED, etc. Examinations are going to start after a few months. In these examinations, many questions are coming from different study materials provided at our website www.sscpdfhub.com. So, therefore,
Current Affairs for SSC CGL Exams -23 August 2022.
is a important subject in all these examinations. We will provide you the PDF books and notes at our Website which include
Current Affairs for SSC CGL Exams -23 August 2022.
. Which is helpful for all those aspirants who preparing for all these examinations at various level. Previous years questions are placed in Syllogism Questions, which has been put together in most examinations; you can download these PDF Notes simply by clicking on the Download Button at the bottom.
This post is dedicated to all the needy aspirants who want to download our SSCPDF materials, which is based on the latest exam pattern like SSC CGL, BANK, RAILWAYS, RRB NTPC, LIC AAO, etc.
Current Affairs for SSC CGL Exams -23 August 2022.
in English helps in improving your knowledge and automatically improves your marks in competitive examinations.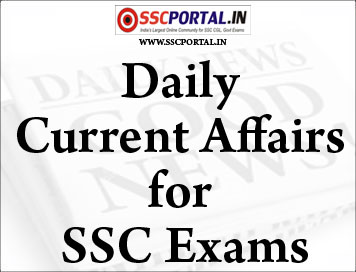 Current Affairs for SSC CGL Exams – 23 August 2022
::NATIONAL::
Mizoram Police enters UK based World Book of Records
Mizoram Police have been awarded prestigious Gold Edition 2022 certificates by the United Kingdom-based World Book of Records for the 'dedication and devotion' of its officers.
The World Book of Records is an organisation that catalogues and verifies extraordinary records worldwide. Its primary objective is to record, honour, list and appreciate, authenticate and adjudicate events which can be termed as activities of world standard.
PuLalhulianaFanai, deputy inspector general (CID) received the certificates on behalf of the Mizoram police force in Madhya , where the ceremony was held.
"We dedicate these awards to our family members, who remained in the background and supported us in all our endeavours. Public support and faith also makes us strong and motivated. We will continue to strive to win many such laurels in future, too," Mizoram Police said.
::INTERNATIONAL::
UK-India relationship to make it more two-way: Rishi Sunak
Britain's prime ministerial candidate Rishi Sunak said he wants to change the UK-India relationship to make it a more two-way exchange that opens up easy access to UK students and companies in India.
During a campaign hustings event hosted by the Conservative Friends of India (CFIN) diaspora organisation in north London on Monday evening, the former Chancellor greeted the largely British Indian gathering with a mix of traditional greetings such as "namaste, salaam, khemcho, and kidda".
He even broke into Hindi: "Aap sab mere parivar ho (you all are my family)."
"We know the UK-India relationship is important. We represent the living bridge between our two countries," he said, in response to a question about bilateral ties from CFIN co-chair Reena Ranger.
"We are all very aware of the opportunity for the UK to sell things and do things in India, but actually we need to look at that relationship differently because there is an enormous amount that we here in the UK can learn from India," he said.
"I want to make sure that it's easy for our students to also travel to India and learn, that it's also easy for our companies and Indian companies to work together because it's not just a one-way relationship, it's a two-way relationship, and that's the type of change I want to bring to that relationship," he said.
On China, the former minister reiterated his stand about the need to be "very robust" in defending the UK against its aggressiveness.
::ECONOMY::
Supreme Court rules that benami law cannot be applied retrospectively
The Supreme Court (SC) on Tuesday ruled that the Benami law can only be applied prospectively and not retrospectively, and held section 3(2) of the Act "unconstitutional".
Several businesses have been awaiting this verdict on the Benami Transactions (Prohibition) Amendment Act, which came into effect on November 1, 2016.
The apex court held that there is only prospective effect of the 2016 Act and, thus, all the actions taken before the amendment are set aside.
Section 3 of the Act, which the court held "unconstitutional", says any person who enters into any benami transaction shall be punishable with imprisonment for a term which may extend to three years or with fine or with both.
The Bench, led by Chief Justice of India NV Ramana, delivered the judgment following a plea preferred by the Centre against a Calcutta HighCourt order holding that the 2016 Amendment Act was prospective in nature. The copy of the judgment is awaited.
The new Act expanded the definition of the transactions classified as benami and imposed stiff penalties that put many firms and individuals under the scanner as it had been used retrospectively.
The tax department had issued thousands of notices for cash transfers, property deals for earlier periods under the law.
::Sports::
AIFF elections on September 2, nomination to be filed from 25 August 2022
The elections to the AIFF Executive Committee will be held on September 2 and aspiring candidates can file fresh nominations from August 25, the returning officer has announced. The Supreme Court on Monday terminated the Committee of Administrator (CoA), as demanded by the world governing body FIFA, and pushed back the AIFF election by a week. Hours after the SC order, returning officer UmeshSinha issued a fresh notice, outlining the process afresh.
The nominations for the posts can be filed between Thursday and Saturday while the scrutiny will be on August 28. The candidates, whose nominations are deemed valid, will have a chance to withdraw the nomination, if they want, on August 29 while the returning officer shall prepare the final list of contesting candidates and put it on the AIFF website on August 30.
Download Monthly General Awareness PDF
Download SSC EXAMS EBOOK PDF
PRINTED Study Notes for SSC CGL Exam
Click Here for Daily Current Affairs Archive
Please let us know,
through your comments
, which PDF Notes you want. We will try our level best to provide you that study material for your preparation not for commercial use. If You want to share Your Study Material with Other Aspirants Please send Us at
sscpdfhub@gmail.com
Please share this post with the needy aspirants.
All SSCPDF Notes are available on this website for Educational purpose only. Not for commercial use.
Disclaimer
sscpdfhub.com does not own these SSCPDF books, neither created nor scanned. We only provide you the links that are already available on Internet. If anyhow, it violates the law or has anyone issue with that. Then please contact us at sscpdfhub@gmail.com For removal of links.
Contact Us in case of Copyright for Immediate Removal