Current Affairs for SSC CGL Exams – 27 June 2022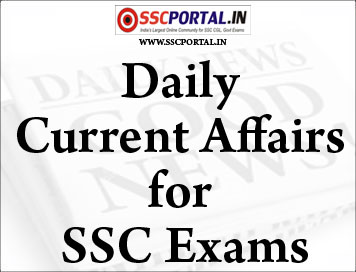 Presently you have decided to progress toward becoming SSC official and searching for the books and study materials to accomplish your objective. All things consider, you are on the correct place. Presently We are Sharing With You
Current Affairs for SSC CGL Exams - 27 June 2022.
This article which is based on
Current Affairs for SSC CGL Exams - 27 June 2022.
, a part of our most viewed notes on
www.sscpdfhub.com
, which we think our readers not supposed to miss. Readers may download the each of the notes as PDF free of cost just click on Download button. Check out latest study materials at our Website SSCPDFHUB on daily basis also you can enter your email to subscribe our website to get notification of new posts by E-mail.
Read This Also:
Read This Also:
Read This Also:

Current Affairs for SSC CGL Exams - 27 June 2022.
helps in improving your knowledge and automatically improves your marks in competitive examinations.
UPSC, IAS, IPS, IFS, PCS, UPPSC, SSC CGL, BANK, RAILWAYS, RRB NTPC, LIC AAO, Patwari, TET, BED, etc. Examinations are going to start after a few months. In these examinations, many questions are coming from different study materials provided at our website www.sscpdfhub.com. So, therefore,
Current Affairs for SSC CGL Exams - 27 June 2022.
is a important subject in all these examinations. We will provide you the PDF books and notes at our Website which include
Current Affairs for SSC CGL Exams - 27 June 2022.
. Which is helpful for all those aspirants who preparing for all these examinations at various level. Previous years questions are placed in Syllogism Questions, which has been put together in most examinations; you can download these PDF Notes simply by clicking on the Download Button at the bottom.
This post is dedicated to all the needy aspirants who want to download our SSCPDF materials, which is based on the latest exam pattern like SSC CGL, BANK, RAILWAYS, RRB NTPC, LIC AAO, etc.
Current Affairs for SSC CGL Exams - 27 June 2022.
in English helps in improving your knowledge and automatically improves your marks in competitive examinations.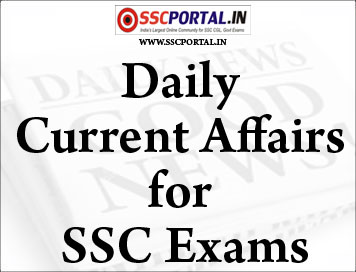 Current Affairs for SSC CGL Exams – 27 June 2022
::NATIONAL::
After Sangrur defeat, AAP has no MP in LokSabha
The Aam Aadmi Party (AAP), which is looking to expand its electoral footprint and has been projecting Arvind Kejriwal as an alternative to Prime Minister Narendra Modi, lost its lone LokSabha seat
AAP candidate Gurmail Singh, president of the party in Sangrur district, failed to win the June 23 bypoll at Sangrur parliamentary constituency, the results of which was declared on Sunday. He lost to Simranjit Singh Mann, president of the Shiromani Akali Dal (Amritsar), a splinter group of the Shiromani Akali Dal (SAD) led by the Badal family, by a narrow margin of 5,822 votes.
Sangrur, considered the home turf of Bhagwant Mann, went to the polls after Mann took oath as Punjab chief minister on March 16. The defeat came a little over three months after the AAP registered a thumping win in Punjab.
"I humbly accept the verdict given by people of Sangrur. I am working day and night with honesty for the progress and prosperity of Punjab and will continue to work harder…I am your son and will spare no effort to brighten the future of your families," Punjab chief minister and senior AAP leader Bhagwant Mann tweeted after the poll outcome.
Since then, the party's presence in the LokSabha has been declining. In the 2019 LokSabha election, the AAP managed to win just one seat from Sangrur, with a vote share of 7.36%.
AAP members in the RajyaSabha, however, have increased to 10 due to its victory in Punjab assembly elections in March. The party now has three RajyaSabha MPs from Delhi and seven from Punjab.
The party is hopeful of a better performance in the 2024 LokSabha elections. "The AAP is expanding its base beyond Delhi and Punjab. It is getting positive responses in Gujarat, Himachal, Uttarakhand, Goa, Assam and several other states," a party functionary said on condition of anonymity. "So, we are hopeful that while focusing on state elections, the party will also garner some support in the 2024 general elections and the AAP's representation in the Lower House will increase."
::INTERNATIONAL::
US Supreme Court decision spurs french government into action
Politicians representing a parliamentary majority voiced support for a bill enshrining abortion rights in France's constitution, after the US Supreme Court revoked the nationwide legal protection for American people to terminate pregnancies.
The landmark ruling by the conservative-majority court on Friday overturned almost five decades of constitutional protections for abortion in the United States, allowing individual states to regulate the procedure.
The American religious right had never accepted the previous 1973 "Roe v Wade" ruling that guaranteed US abortion rights and several conservative states immediately announced they would ban abortion.
France was one of several US allies to condemn the decision, with President Emmanuel Macron denouncing a threat to women's freedom.
The leader of Macron's party in parliament on Saturday said she had tabled a bill to "enshrine the respect for abortion in our constitution" amid the rise of the far-right National Rally, a party she described as "fierce opponents" of abortion.
Leading politicians from left-wing parties welcomed the government's "U-turn" in a statement and invited like-minded parliamentary groups to submit a joint text.
The left-wing NUPES alliance and Macron's Ensemble coalition would together command a large majority in favour of such a constitutional change.
::ECONOMY::
Indian economy may touch $30 trn in next 30 years, says PiyushGoyal
India is one of the fastest-growing economies in the world and it is expected to reach USD 30 trillion in the coming 30 years, Commerce and Industry Minister Piyush Goyal said here on Sunday.
If India grows at 8 per cent every year on a compounded annual growth basis, the economy will double in about nine years, he said.
The country's economy at present stood at about USD 3.2 trillion and in nine years from today, he said, it will be about USD 6.5 trillion.
"Another nine years, that is 18 years from now, we will be about USD 13 trillion economy. And then another nine years after that, that is 27 years from now, we will be a USD 26 trillion economy… Then obviously, 30 years from today, confidently we can all expect that the Indian economy will be a USD 30 trillion economy," the minister said.
Some "naysayers" have raised questions on these numbers but they should come to places like Tiruppur to see the significant jump in the growth of sectors like textiles, he added.
Talking about the textiles industry, he said the industry size at present is about Rs 10 lakh crore and exports are about Rs 3.5 lakh crore.
Given the potential, the industry is targeting to reach Rs 20 lakh crore in terms of industry size and Rs 10 lakh crore exports in the next five years.
He also informed that Tiruppur has become a global apparel hub and is exporting goods worth over Rs 30,000 crore from Rs 15 crore, 37 years back.
There is a need to create 75 such textile cities in the country, Goyal, who also holds the textiles portfolio, said, adding huge job opportunities are there here in the textiles industry.
::Science and tech::
Why NASA rocket launch in Australia is historic?
It was a historic moment for Australia on Sunday when the National Aeronautics and Space Administration (NASA) did its first-ever commercial launch outside of the United States as a rocket blasted off from the Outback region.
A report by the news agency AFP said that in the first of the three planned launches from the Arnhem Space Centre, the rocket, carrying technology likened to a "mini Hubble" telescope, lifted off — blasted about 350 kilometres (218 miles) into the night sky.
The Arnhem Space Centre is the world's first and commercially owned and run equatorial launch site. Following a series of delays due to rain and wind, the suborbital-sounding rocket soared into the sky to study X-rays emanating from the Alpha Centauri A and B systems, the AFP report said.
Ahead of the liftoff, Equatorial Launch Australia CEO Michael Jones told the news agency that the launch was a momentous occasion for the company in particular, but it was also historic for the country.
Jones' company owns and operates the launch site in the far north of Australia. He added that the chance to work with NASA was a milestone for commercial space firms in the country.
 ::Sports::
US ban fuels Novak Djokovic's Wimbledon motivation
Defending champion Novak Djokovic says he will be extra motivated to claim a fourth successive Wimbledon title as it could be his last Grand Slam action of the year. 
The 35-year-old Serb missed the Australian Open after being deported for not having been vaccinated against COVID-19 and will not be allowed to compete at the U.S. Open for the same reason. Those decisions have severely impacted Djokovic's hopes of winning the most Grand Slam titles, with RafaNadal now holding the record on 22, compared to Djokovic's 20.
As of today I'm not allowed to enter the States under these circumstances. I'm aware of that. That is an extra motivation to do well here," he told reporters.
"Hopefully I can have a very good tournament, as I have done in the last three editions. Then I'll just have to wait and see. I would love to go to States.
Download Monthly General Awareness PDF
Download SSC EXAMS EBOOK PDF
PRINTED Study Notes for SSC CGL Exam
Click Here for Daily Current Affairs Archive
Please let us know,
through your comments
, which PDF Notes you want. We will try our level best to provide you that study material for your preparation not for commercial use. If You want to share Your Study Material with Other Aspirants Please send Us at
sscpdfhub@gmail.com
Please share this post with the needy aspirants.
All SSCPDF Notes are available on this website for Educational purpose only. Not for commercial use.
Disclaimer
sscpdfhub.com does not own these SSCPDF books, neither created nor scanned. We only provide you the links that are already available on Internet. If anyhow, it violates the law or has anyone issue with that. Then please contact us at sscpdfhub@gmail.com For removal of links.
Contact Us in case of Copyright for Immediate Removal