Current Affairs for SSC CGL Exams -28 August 2022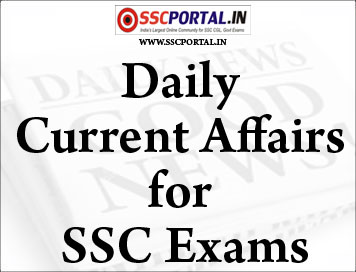 Presently you have decided to progress toward becoming SSC official and searching for the books and study materials to accomplish your objective. All things consider, you are on the correct place. Presently We are Sharing With You
Current Affairs for SSC CGL Exams -28 August 2022.
This article which is based on
Current Affairs for SSC CGL Exams -28 August 2022.
, a part of our most viewed notes on
www.sscpdfhub.com
, which we think our readers not supposed to miss. Readers may download the each of the notes as PDF free of cost just click on Download button. Check out latest study materials at our Website SSCPDFHUB on daily basis also you can enter your email to subscribe our website to get notification of new posts by E-mail.
Read This Also:
Read This Also:
Read This Also:

Current Affairs for SSC CGL Exams -28 August 2022.
helps in improving your knowledge and automatically improves your marks in competitive examinations.
UPSC, IAS, IPS, IFS, PCS, UPPSC, SSC CGL, BANK, RAILWAYS, RRB NTPC, LIC AAO, Patwari, TET, BED, etc. Examinations are going to start after a few months. In these examinations, many questions are coming from different study materials provided at our website www.sscpdfhub.com. So, therefore,
Current Affairs for SSC CGL Exams -28 August 2022.
is a important subject in all these examinations. We will provide you the PDF books and notes at our Website which include
Current Affairs for SSC CGL Exams -28 August 2022.
. Which is helpful for all those aspirants who preparing for all these examinations at various level. Previous years questions are placed in Syllogism Questions, which has been put together in most examinations; you can download these PDF Notes simply by clicking on the Download Button at the bottom.
This post is dedicated to all the needy aspirants who want to download our SSCPDF materials, which is based on the latest exam pattern like SSC CGL, BANK, RAILWAYS, RRB NTPC, LIC AAO, etc.
Current Affairs for SSC CGL Exams -28 August 2022.
in English helps in improving your knowledge and automatically improves your marks in competitive examinations.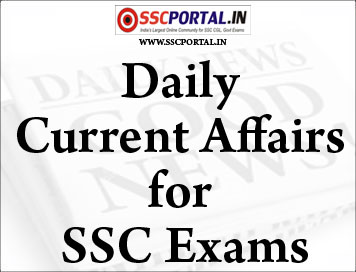 Current Affairs for SSC CGL Exams – 28 August 2022
::NATIONAL::
NDTV promoters seek regulatory clarification on VCPL deal
New Delhi Television(NDTV) said early Monday that its promoter group has written to India market regulator asking it to clarify whether the regulator's order in 2020 restricts conversion of warrants issued to Vishvapradhan Commercial Pvt Ltd (VCPL) into equity shares.
Adani Enterprises had said on Friday that regulatory restrictions are not applicable to New Delhi Television Ltd's (NDTV) top shareholder RRPR Holding Private Limited owned by founder Radhika and Prannoy Roy and they cannot 'legally' prevent share allotment to Adani Group.
On Thursday, NDTV had sought to block billionaire tycoon GautamAdani's attempt to acquire majority shares in the news network, saying regulatory orders prevent them from transferring shares.
The Roys were prohibited from accessing the securities market in November 2020 as Securities and Exchange Board of India (SEBI) had investigated two separate cases involving loans and insider trading against promoters of NDTV.
::INTERNATIONAL::
Elon Musk's mother reveals she sleeps in garage when she visits her son in Texas
Tesla CEO Elon Musk's mother Maye Musk recently revealed that she sleeps in a garage while she pays a visit to her billionaire son in Texas, United States. Maye Musk said, in conversation with The Times, "I have to sleep in the garage. You can't have a fancy house near a rocket site."
While Maye didn't further elaborate on her unconventional accommodations, she noted to the publication that her son isn't interested in material possessions, New York Post reported.
Back in April, Elon Musk revealed he doesn't "even own a home right now," and stays "at friend's places."
Musk later tweeted that his primary residence is a rental from SpaceX, worth USD 50,000.
Elon Musk began unloading his real estate portfolio last summer after revealing he would give up all tangible assets to devote his life "to Mars and Earth."
"I am selling almost all physical possessions. Will own no house," he tweeted in May 2020.
"Don't need the cash," Elon Musk tweeted in 2020. "Possession just weighs you down."
Speaking to the outlet, she also reflected on the "hard times" she went through after the end of her marriage with Errol. "For a long time after I left my marriage, I had a pain in my gut. I was so terrified about not being able to feed my kids," she said.
::ECONOMY::
National Highways Infra Trust to raise Rs 2,350 cr via bonds, bank loans
National Highways Infra Trust (NHIT) is planning to raise up to Rs 2,350 crore through bank loans and bonds to acquire three road assets from state-owned National Highway Authority of India.
NHIT, a BSE-listed infrastructure investment trust (InvIT), already has five operational assets under its wings and now proposes to acquire Agra Bypass, the Borkhedi-Wadner-Kelapur section and the Shivpuri-Jhansi section. It will sign a concession agreement with NHAI for 20 years for them.
Of the Rs 2,350 crore funds planned to be raised, Rs 850 crore will come from long-term bank loans and Rs 1,500 crore from non-convertible debentures. CARE Ratings has assigned Provisional "AAA" with stable outlook to both facilities.
NHIT has a sanctioned debt of Rs 2,000 crore for a period of 20 years, of which it has raised Rs 1,480 crore till March 2022. Besides, the InvIT has raised capital of Rs 6,011 crore.
While the existing projects have an operational track record of 12-18 years, the additional assets are also mature toll road projects with proventrack record of operations of 5-13 years.
The InvIT's existing portfolio consists of five road project assets–Palanpur-Abu Road, Abu Road-Swaroopganj, Chittorgarh-Kota, Kothakota-Kurnool and Belgaum-Kagal.
The portfolio projects are in diversified geographical locations spread across Gujarat, Rajasthan, Telangana, Andhra Pradesh, Karnataka, Uttar Pradesh, Maharashtra and Madhya Pradesh. This mitigates the InvIT's business risk significantly by reducing the potential impact of any region-specific economic slowdown or force majeure events.
::Sports::
2022 US Open: When and where to watch, live telecast, live streaming
With the 2022 US Open set to take place from August 29 to September 11, tennis fans will be flocking to the Billie Jean King National Tennis Center at Flushing Meadows in New York for the Grand Slam event. All eyes will be on men's world no. 1 Daniil Medvedev and defending women's singles champion Emma Raducanu. In the previous final, Medvedev defeated Novak Djokovic 6-4 6-4 6-4.
Meanwhile, Raducanu beat first-time Slam finalist Laylah Fernandez 6-4 6-3. The tournament will also be without Novak Djokovic, due to his Covid-19 vaccination status. Djokovic was also not allowed to participate in this year's Australian Open, although he did take part in the Wimbledon Championships and defeated Nick Kyrgios in the final.
Download Monthly General Awareness PDF
Download SSC EXAMS EBOOK PDF
PRINTED Study Notes for SSC CGL Exam
Click Here for Daily Current Affairs Archive
Please let us know,
through your comments
, which PDF Notes you want. We will try our level best to provide you that study material for your preparation not for commercial use. If You want to share Your Study Material with Other Aspirants Please send Us at
sscpdfhub@gmail.com
Please share this post with the needy aspirants.
All SSCPDF Notes are available on this website for Educational purpose only. Not for commercial use.
Disclaimer
sscpdfhub.com does not own these SSCPDF books, neither created nor scanned. We only provide you the links that are already available on Internet. If anyhow, it violates the law or has anyone issue with that. Then please contact us at sscpdfhub@gmail.com For removal of links.
Contact Us in case of Copyright for Immediate Removal