Current Affairs for SSC CGL Exams – 28 June 2022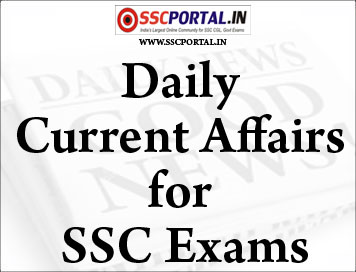 Presently you have decided to progress toward becoming SSC official and searching for the books and study materials to accomplish your objective. All things consider, you are on the correct place. Presently We are Sharing With You
Current Affairs for SSC CGL Exams - 28 June 2022.
This article which is based on
Current Affairs for SSC CGL Exams - 28 June 2022.
, a part of our most viewed notes on
www.sscpdfhub.com
, which we think our readers not supposed to miss. Readers may download the each of the notes as PDF free of cost just click on Download button. Check out latest study materials at our Website SSCPDFHUB on daily basis also you can enter your email to subscribe our website to get notification of new posts by E-mail.
Read This Also:
Read This Also:
Read This Also:

Current Affairs for SSC CGL Exams - 28 June 2022.
helps in improving your knowledge and automatically improves your marks in competitive examinations.
UPSC, IAS, IPS, IFS, PCS, UPPSC, SSC CGL, BANK, RAILWAYS, RRB NTPC, LIC AAO, Patwari, TET, BED, etc. Examinations are going to start after a few months. In these examinations, many questions are coming from different study materials provided at our website www.sscpdfhub.com. So, therefore,
Current Affairs for SSC CGL Exams - 28 June 2022.
is a important subject in all these examinations. We will provide you the PDF books and notes at our Website which include
Current Affairs for SSC CGL Exams - 28 June 2022.
. Which is helpful for all those aspirants who preparing for all these examinations at various level. Previous years questions are placed in Syllogism Questions, which has been put together in most examinations; you can download these PDF Notes simply by clicking on the Download Button at the bottom.
This post is dedicated to all the needy aspirants who want to download our SSCPDF materials, which is based on the latest exam pattern like SSC CGL, BANK, RAILWAYS, RRB NTPC, LIC AAO, etc.
Current Affairs for SSC CGL Exams - 28 June 2022.
in English helps in improving your knowledge and automatically improves your marks in competitive examinations.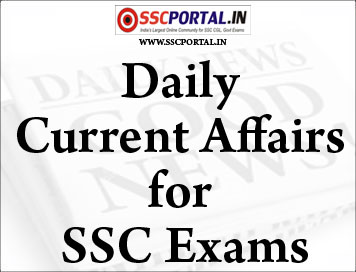 Current Affairs for SSC CGL Exams – 28 June 2022
::NATIONAL::
Government extends deadline to comply with new cybersecurity rules
The Computer Emergency Response Team (CERT-In) has extended the deadline for the new cyber security directives that mandate virtual private network providers to store customer data for up to five years, giving them and micro, small & medium enterprises (MSMEs) time until September 25 to implement the rules.
The rules, issued on April 28, were slated to kick into effect on June 26, sixty days after they were issued. In an order issued on June 27, CERT noted that MSME sought "reasonable time for generating capacity building required for implementation of these Directions".
"Also, additional time has been sought as well for implementation of mechanism for validation of subscribers/customers by Data Centres, Virtual Private Server (VPS) providers, Cloud Service providers and Virtual Private Network Service (VPN Service) providers," CERT said in its notification.
It added that the "requirement relating to the aspects of registration and maintenance of validated names of subscribers/customers hiring the services and validated address and contact numbers by Data Centres, Virtual Private Server (VPS) providers, Cloud Service providers and Virtual Private Network Service (VPN Service) providers…will become effective on 25th September, 2022".
The official added that while there is no mandatory need to inform the ministry that they are complying with the directives, if the information regarding a particular case is sought by the government that the company fails to do so, it may face charges.
Union minister for electronics and information technology Rajeev Chandrasekhar earlier this month said that the companies must comply with the laws of the land or they can exit the Indian market. Defending the rules, the government said that the information will only be sought on a case-to-case basis, therefore not violating citizens' right to privacy.
::INTERNATIONAL::
G7 countries plan to impose 'price caps' on Russia's oil exports
In a move that may have an impact on the terms of the growing Russia-India energy partnership – India has enhanced import of Russian energy since the war in Ukraine began as energy prices spiral – the G7 countries are considering imposing "price caps" on Russia's oil to dilute revenue inflows to Moscow.
The West has alleged that these inflows are helping Russian President Vladimir Putin finance the war in Ukraine. At the same time, galloping energy prices and rising inflation across the world have increased domestic political pressure even in western countries, Europe continues to be overwhelmingly dependent on Russian gas, and other economies, including China and India, have leveraged Russian energy sources in the quest for both energy security and to manage inflation.
The G7 is attempting to address this dilemma by imposing price caps – an unprecedented intervention in the global energy market.
US national security adviser Jake Sullivan told reporters said that there was "absolute consensus" across G7 that the purpose of energy sanctions on Russia was to deny Russia revenue, while ensuring a stable energy market. "There is also consensus emerging – although there continue to be discussions around it, so I don't want to get ahead of the leaders on this – that the price cap is a serious method to achieve that outcome."
G7 leaders are expected to instruct concerned ministers to take forward the idea and finalise its modalities.
The US acknowledged that this had not been a tried and tested method that could be pulled off the shelf and thus required careful planning and coordination, with Sullivan calling it a "new kind of concept" to deal with a particularly "novel challenge".
::ECONOMY::
Indian non-banking finance sector's profit to be stable: Fitch Ratings
Improving credit growth, decreasing asset-quality risks will be the character of Indian non-banking financial institutions (NBFI) during FY23, said Fitch Ratings on Monday.
According to the credit rating agency, this status should support NBFI's performance amid a broadening economic recovery, although certain segments could still be vulnerable to higher-than-expected inflation.
Fitch revised the Outlook on India's 'BBB-' sovereign rating to Stable from Negative in June 2022.
This was underscored by a rapid economic recovery and easing financial-sector weaknesses, which reduce the downside risks to the country's medium-term growth despite near-term inflationary headwinds, the rating agency said.
The gross domestic product (GDP) rebounded by 8.7 per cent in FY22 after contracting by 6.6 per cent in FY21.
Fitch said it projects solid medium-term growth potential of around 7 per cent between FY24 and FY27 (FY23: 7.8 per cent).
"We do not expect a significant rise in non-performing loans (NPLs), as an economic recovery should underpin borrowers' ability to repay. Runaway inflation prompting significantly steeper hikes in policy rates would be a downside risk, with a potential impact on more economically sensitive sectors such as SMEs (small and medium enterprises) and property developers," Fitch said.
 ::Sports::
PCB to challenge IPL's proposed extended window at ICC conference
Feeling "short-changed", the Pakistan Cricket Board (PCB) has decided to challenge the proposed two-and-a-half month expanded window for the Indian Premier League.
PCB chairman Ramiz Raja said that the issue will be raised at the next ICC conference.
"There has been no announcement or decision as yet on the IPL window being increased. I will give my views on this issue at the ICC conference," Raja said during a media conference here on Friday.
"My point is clear: if there is any development in world cricket that means we are being short-changed, we will challenge it in a very forceful manner and put our point across strongly in the ICC," he said.
The PCB's decision to officially challenge the decision comes weeks after BCCI secretary, Jay Shah, in an exclusive interview to PTI said that the Indian board will be getting an extended window for the IPL in the ICC's next FTP cycle starting from 2024 till 2031.
"From the next FTP cycle, IPL will have an official two-and-a-half-month window so that all the top international cricketers can participate. We have had discussions with various boards as well as the ICC," Shah had told PTI.
Download Monthly General Awareness PDF
Download SSC EXAMS EBOOK PDF
PRINTED Study Notes for SSC CGL Exam
Click Here for Daily Current Affairs Archive
Please let us know,
through your comments
, which PDF Notes you want. We will try our level best to provide you that study material for your preparation not for commercial use. If You want to share Your Study Material with Other Aspirants Please send Us at
sscpdfhub@gmail.com
Please share this post with the needy aspirants.
All SSCPDF Notes are available on this website for Educational purpose only. Not for commercial use.
Disclaimer
sscpdfhub.com does not own these SSCPDF books, neither created nor scanned. We only provide you the links that are already available on Internet. If anyhow, it violates the law or has anyone issue with that. Then please contact us at sscpdfhub@gmail.com For removal of links.
Contact Us in case of Copyright for Immediate Removal