Current Affairs for SSC CGL Exams -29 August 2022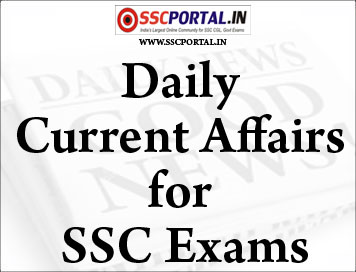 Presently you have decided to progress toward becoming SSC official and searching for the books and study materials to accomplish your objective. All things consider, you are on the correct place. Presently We are Sharing With You
Current Affairs for SSC CGL Exams -29 August 2022.
This article which is based on
Current Affairs for SSC CGL Exams -29 August 2022.
, a part of our most viewed notes on
www.sscpdfhub.com
, which we think our readers not supposed to miss. Readers may download the each of the notes as PDF free of cost just click on Download button. Check out latest study materials at our Website SSCPDFHUB on daily basis also you can enter your email to subscribe our website to get notification of new posts by E-mail.
Read This Also:
Read This Also:
Read This Also:

Current Affairs for SSC CGL Exams -29 August 2022.
helps in improving your knowledge and automatically improves your marks in competitive examinations.
UPSC, IAS, IPS, IFS, PCS, UPPSC, SSC CGL, BANK, RAILWAYS, RRB NTPC, LIC AAO, Patwari, TET, BED, etc. Examinations are going to start after a few months. In these examinations, many questions are coming from different study materials provided at our website www.sscpdfhub.com. So, therefore,
Current Affairs for SSC CGL Exams -29 August 2022.
is a important subject in all these examinations. We will provide you the PDF books and notes at our Website which include
Current Affairs for SSC CGL Exams -29 August 2022.
. Which is helpful for all those aspirants who preparing for all these examinations at various level. Previous years questions are placed in Syllogism Questions, which has been put together in most examinations; you can download these PDF Notes simply by clicking on the Download Button at the bottom.
This post is dedicated to all the needy aspirants who want to download our SSCPDF materials, which is based on the latest exam pattern like SSC CGL, BANK, RAILWAYS, RRB NTPC, LIC AAO, etc.
Current Affairs for SSC CGL Exams -29 August 2022.
in English helps in improving your knowledge and automatically improves your marks in competitive examinations.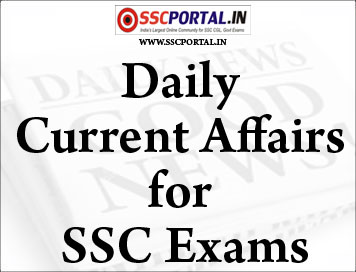 Current Affairs for SSC CGL Exams – 29 August 2022
::NATIONAL::
Noida twin towers: India joins list of nations to raze 100m high buildings
With the successful demolition of the Supertech twin towers, India has joined the club of countries that have razed buildings taller than 100 metres, Joe Brinkman of South African firm Jet Demolitions has said.
The illegal twin towers in Noida's Sector 93A were grounded by waterfall implosion technique in a matter of 12 seconds, Brinkman told reporters on Sunday.
The Apex (32 storeys) and Ceyane (29 storeys) towers of Supertech had a height of 103 metres each, according to officials.
Mumbai-based Edifice Engineering, which was tasked with the demolition, had selected Jet Demolitions as its expert partner for the job. The two had together previously demolished four residential complexes in Maradu municipal area of Kochi, Kerala, in a similar fashion.
"India and Edifice have now joined the 100-metre club of countries which have buildings over this height that have been demolished and that too with residential buildings standing so close to them, making the project extremely challenging," Brinkman, 62, said, heaping praises on the Edifice-Jet team.
"All credit goes to the entire team," he said.
Jet Demolitions holds a distinguished position globally for demolition works.
In November 2019, the firm had grounded the 108-metre-tall Bank of Lisbon building in Johannesburg within a few seconds in an eye-popping event and ensured that a structure barely seven metres next to it was safe too.
Brinkman said the whole process for demolishing the Noida twin towers took 12 seconds.
::INTERNATIONAL::
'India crucial for US to counter China' says US Navy chief
United States Chief of Naval Operations Admiral Mike Gilday has said that India will be a crucial partner for America in the future, playing a key role in countering China.
This remark comes as the idea that the border clashes between India and China in the Himalayas pose a two-front problem for Beijing has been gaining traction among US strategists, the Japanese newspaper Nikkei Asia reported.
During an in-person seminar in Washington, America's highest-ranking Navy officer on Thursday said that he has spent more time on a trip to India than with any other country as he considers New Delhi to be a strategic partner for the US in the future.
Referring to his five-day visit to India last year, Admiral Gilday said, "The Indian Ocean battlespace is becoming increasingly more important for us. The fact that India and China currently have a bit of a skirmish along their border … it's strategically important."
"They now force China to not only look east, toward the South China Sea and the Taiwan Strait, but they now have to be looking over their shoulder at India," Admiral Gilday said during the event hosted by the Heritage Foundation.
Back in June, when the leaders of the Quad were meeting in Japan, former Pentagon official Elbridge Colby told Nikkei Asia that while India would not directly contribute in a local battle over Taiwan, it could draw China's attention to the Himalayan border.
"What the United States and Japan need India to do is to be as strong as possible in South Asia and effectively draw Chinese attention so that they have a major second-front problem," said Colby, the principal author of the 2018 National Defence Strategy under former President Donald Trump.
::ECONOMY::
Bank credit up by 15.32%; deposits by 8.84% in fortnight ended Aug 12: RBI
Bank credit grew by 15.32 per cent to Rs 124.305 lakh crore and deposits by 8.84 per cent to Rs 169.49 lakh crore in the fortnight ended August 12, the RBI data showed.
In the fortnight ended August 13, 2021, bank advances stood at Rs 107.79 lakh crore and deposits at Rs 155.72 lakh crore, according to the Reserve Bank of India's (RBI) Scheduled Banks' Statement of Position in India as on August 12 released on Friday.
In the previous fortnight ended July 29, bank credit grew by 14.52 per cent and deposits by 9.14 per cent.
In FY 2021-22, bank credit rose by 8.59 per cent and deposit by 8.94 per cent.
::Science and tech::
NASA's Artemis 1 moon mission to lift off on 29-08-2022
The National Aeronautics and Space Administration (NASA) is all prepared to launch its most potent unmanned rocket to orbit the moon August 29. The Artemis I mission aims to put the rocket in deep-space orbit before turning to Earth after over 42 days to start the new expedition of human exploration on the moon.
The Artemis 1 mission's spacecraft will blast off from Kennedy Space Center in the scheduled launch window set to open for two hours at 8:33 am EDT (6:03 pm as per Indian time). NASA has affirmed of going with schedule as it says that despite chances for rain showers increasing toward the later part of the launch window, the weather is 80% favourable for launch.
In the latest updates, the Artemis I Mission Management Team, after giving the approval to proceed toward tanking operations, has gone for a weather hold on tanking operations (fuelling the rocket) for the Artemis 1 SLS moon rocket because of a lightning risk near the launch pad.
Earlier on Saturday, it was reported that lightning rods at the launch site were struck during a storm. However, then launch director Charlie Blackwell-Thompson hoped to attempt launch at 8:33 a.m. EDT, even after a delay in the start of tanking by up to 2 hours.
Jack Black, Chris Evans, and Keke Palmer will all make special cameos during the launch's live broadcast. The American national anthem, "The Star-Spangled Banner," will also be performed in a special performance by Josh Groban and Herbie Hancock. Additionally, the Philadelphia Orchestra will perform "America the Beautiful" under YannickNézet-Séguin, along with the cellist Yo-Yo Ma.
::Sports::
Bhaichung Bhutia lashes at Sikkim FA for not backing him in AIFF elections
Former India captain and AIFF presidential candidate BhaichungBhutia on Sunday alleged that political pressure has led to his home state body Sikkim FA not supporting him in the upcoming general body elections. The 45-year-old Bhutia, one of the biggest legends in Indian football, is set for a straight fight for the AIFF president's post in the September 2 polls. His opponent, former MohunBagan and East Bengal goalkeeper KalyanChaubey, is believed to be the front-runner with backing from politically important state associations like Gujarat and Arunachal Pradesh. Chaubey is a BJP leader in Bengal.
Bhutia, known as 'Sikkimese Sniper' during his playing days for his goal-scoring prowess, alleged meddling from some ruling Sikkim KrantakariMorcha (SKM) party leaders by way of pressurising Sikkim FA president MenlaEthenpa to vote against him. "I suggest that the few SKM party leaders trying to interfere into the elections to back off. They have persuaded the SFA president to vote against me when he should be requested to abstain," he said at a press conference in Gangtok.
Download Monthly General Awareness PDF
Download SSC EXAMS EBOOK PDF
PRINTED Study Notes for SSC CGL Exam
Click Here for Daily Current Affairs Archive
Please let us know,
through your comments
, which PDF Notes you want. We will try our level best to provide you that study material for your preparation not for commercial use. If You want to share Your Study Material with Other Aspirants Please send Us at
sscpdfhub@gmail.com
Please share this post with the needy aspirants.
All SSCPDF Notes are available on this website for Educational purpose only. Not for commercial use.
Disclaimer
sscpdfhub.com does not own these SSCPDF books, neither created nor scanned. We only provide you the links that are already available on Internet. If anyhow, it violates the law or has anyone issue with that. Then please contact us at sscpdfhub@gmail.com For removal of links.
Contact Us in case of Copyright for Immediate Removal